A true Thanksgiving showdown. The contenders: Ramsay, Ina, Oprah, Tyler Florence, the Pioneer Woman, and 2 Chainz.
Alice Yoo/BuzzFeed
Let's be honest: Mashed potatoes are the best part of Thanksgiving dinner.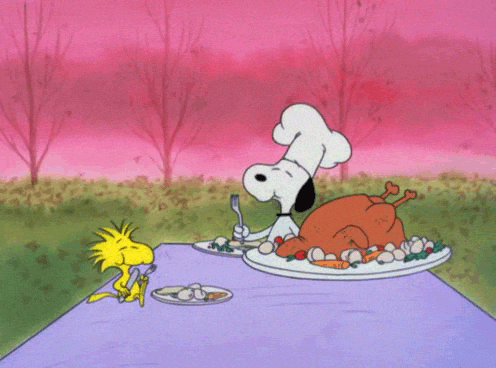 They are the perfect food. Growing up, I was obsessed with mashed potatoes (still am, TBH) and could happily eat them for every meal.
CBS
I know most people have their go-to recipe that they love and make every year (myself included) — but I wanted to find out: Who makes the absolute BEST mashed potatoes out there?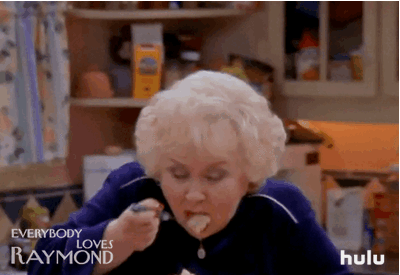 CBS
So I decided to test six of the most popular recipes. A ~mashed potato showdown~, if you will:

This was my lineup:
1. Ina Garten: Because nobody can deny that Ina is the queen of simple, straightforward cooking ― and it just seemed right to include her in the lineup. (How easy was that?)
2. Gordon Ramsay: Because he won my last recipe showdown, and I wanted to see if he could keep the crown.
3. Oprah Winfrey: Because Oprah is a BOSS (duh) ― and in our recent taste test of her new comfort food line, her heat-and-eat mashed potatoes were one of our faves.
4. Tyler Florence: Because his method of cooking mashed potatoes sounded legit crazy, and I needed to try it out for myself. (Spoiler: He boils all the potatoes in heavy cream. 👀)
5. The Pioneer Woman: Because it seems like everybody loves Ree Drummond, so I needed to see if her ranch-life taters with cream cheese lived up to the hype.
6. 2 Chainz: Because I wanted to include a ~wildcard~ to spice things up ― and people actually swear by his recipe, so I had to give it a shot. (I also just wanted an excuse to yell 2 CHAINZZZ!)
Alice Yoo/BuzzFeed
Michael Loccisano / Getty Images
Ethan Miller / Getty Images
Kevork Djansezian / Getty Images
Bryan Bedder / Getty Images
Monica Schipper / Getty Images
Jamie Mccarthy / Getty Images
SO WHO WON?

THE WINNER: Tyler Florence.
His heavy cream method was pretty unusual, but it totally worked! The potatoes were creamy, infused with the flavors of thyme, bay, and garlic — and had just enough mustard to balance things out. This seriously might just be my new go-to method for cooking mashed potatoes. Get the recipe here.
SECOND PLACE: 2 Chainz
Turns out 2 Chainz knows what's up! These were super flavorful, garlicky (without being overpowering), and reminded me of something I would get at a nice steakhouse. Get the recipe here.
THIRD PLACE: Ina Garten
This was the most classic of all the recipes. They were super fluffy, perfectly seasoned, and had a deliciously subtle tang from the sour cream. If you want something simple to eat alongside gravy, this is a good option. Get the recipe here.
FOURTH PLACE: Oprah
The problem with Oprah's potatoes was how much horseradish was in them. Even if they had half the amount in them, they would STILL be pretty hot! Oprah doesn't do subtle (she's a BOSS, I get it) ― but this recipe was just too aggressive for me. Get the recipe here.
FIFTH PLACE: Gordon Ramsay
These potatoes had way too many green onions in them. It seemed that every bite was 50% raw green onions, and that is NOT what I want my mashed potatoes to taste like. Maybe champ is supposed to taste like this (and if so, then I'm admittingly ignorant for faulting him), but it just didn't work for me. Get the recipe here.
LAST PLACE: The Pioneer Woman
Boring, bland, gluey, and sad. Hard pass. Get the recipe here.
Alice Yoo/BuzzFeed
• The Ultimate Scrambled Egg Recipe
• The Ultimate Chocolate Chip Cookie Recipe