Welp.
Most people have at one point used Yelp to solve the timeless question of what they should eat.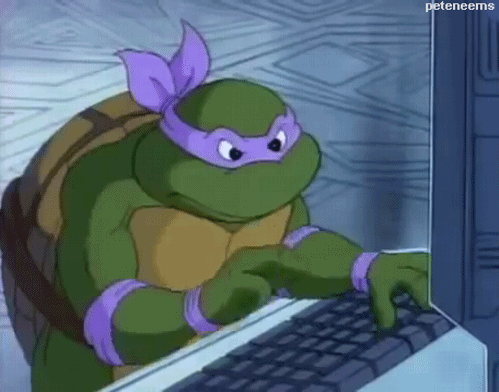 CBS
Well, based on a Business Insider interview published earlier this week, professional chef and speaker of controversial opinions Anthony Bourdain thinks you might be better off without reading those reviews.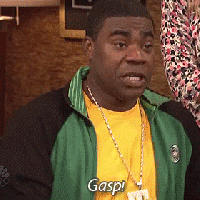 NBC
The reason behind his disapproval?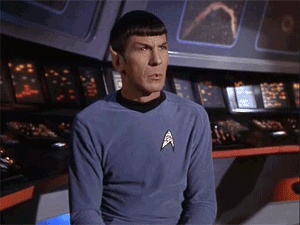 NBC
It's Elite Yelpers, whose negative reviews Bourdain thinks might be unfairly skewing your image of a restaurant — and hurting the business.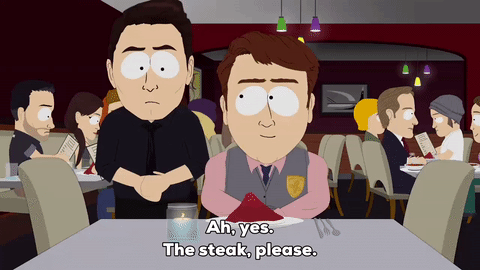 According to Yelp's site, "Without these trusted voices, Yelp wouldn't be what it is today." Indeed, Elite Yelpers are tasked with producing a large amount of the site's reviews, which are then adorned with an exclusive Elite badge, lending them a higher degree of legitimacy.
Viacom Media
"They're bad for chefs, they're bad for restaurants," he says.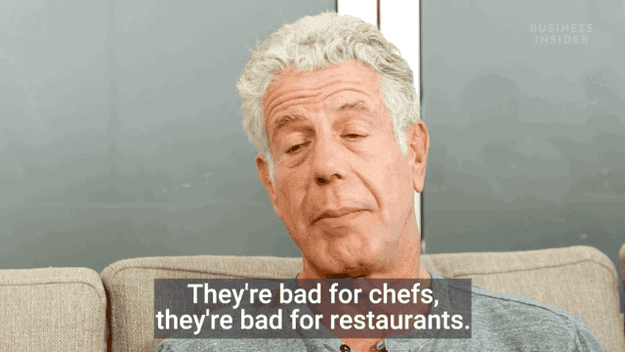 "You know, you open a restaurant, you struggle for a year to put together the money, you work your heart out, and then 10 minutes after opening, some miserable b------ is tweeting or Yelping, 'Worst. Dinner. Ever,'" says Bourdain. "It's like, dude. That ain't right. Nah, no sympathy there."
CNN
So it's not really Yelp as a whole that he hates with a burning passion. Just the Elite-ers whose unaccredited opinions might be biasing your decisions.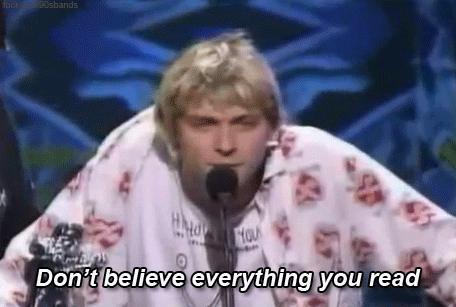 MTV
Bourdain does, however, stan for Instagram — which he believes is a more democratic way of dispersing opinions on food.
Besides being a beautiful platform for looking at and socializing around food, Instagram, unlike Yelp, doesn't filter its posts. "I'm perfectly happy with Instagram and Twitter as a fully democratic bathroom wall that anyone can write on," says Bourdain. And according to Bourdain, this makes it a better, fairer platform for restaurant discovery.
Obviously, Yelp had thoughts on the matter as well: "Most reviews on Yelp are not negative. Yelp provides a two-way platform for consumers to discover restaurants and share experiences while chefs/restaurant owners can respond to their customers and use the platform to be more successful."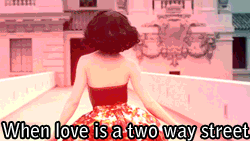 You can read their full statement here.
Warner Bros.
You can watch the entire interview with Anthony Bourdain at Business Insider.