Lunch will never be the same.
instagram.com / Via instagram.com
Dizengoff (Philadelphia, New York, Miami)
Does this Philly counter-serve boast the best hummus outside of Israel? Now with locations in NYC and Miami, it's a local favorite lunch spot for Middle Eastern cuisine.
@dizengoff_philly / Instagram / Via instagram.com
The concept at this Atlanta eatery is simple: Pick between mixed greens, rice, or a wrap, fill it with a protein, and finish it off with one of Gusto's six signature sauces like buffalo buttermilk blue or chile citrus BBQ.
@liapicard / Instagram / Via instagram.com
Shake Shack (locations in 18 states)
This cult-favorite burger chain has locations from coast to coast. After all, what's not to love about burgers, shakes, and bacon cheese fries?
@foodintheair / Instagram / Via instagram.com
This popular spot mixes ancient clay cooking methods with modern Indian food like tandoor BBQ salmon over biriyani with fresh naan.
@choolaahmosaic / Instagram / Via instagram.com
Cava (locations in the Northeast, Mid-Atlantic, Texas, North Carolina, and California)
What started as a DC-based chain now has locations from California to Connecticut. Think of it as a high-quality Chipotle for Mediterranean food offering build-your-own grain bowls, salads, and pita wraps stuffed with dips, proteins, and veggies. Rather than your basic add-ons, Cava gets creative with ingredients like falafel, spicy lamb meatballs, and cauliflower-quinoa tabouleh.
@food.drunk / Instagram / Via instagram.com
Honeygrow (Chicago, Mid-Atlantic, New Jersey, New York)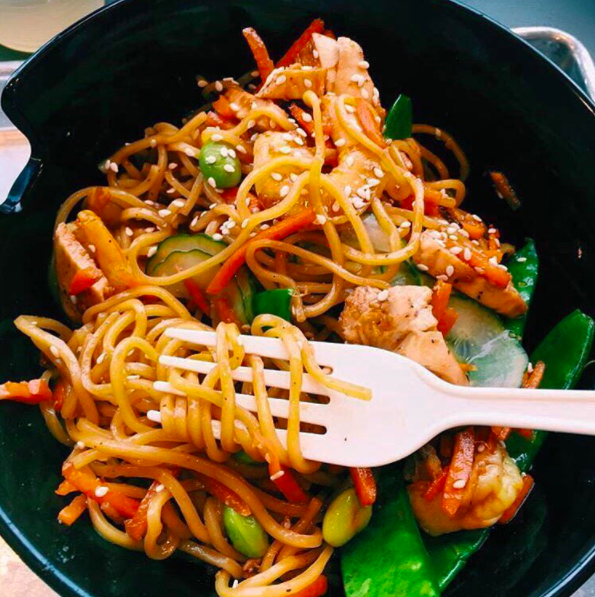 This Philly startup has already started expanding across the east coast. The menu is lined with vegetable-forward create-your-own stir-fries and salads.
@honeygrow / Instagram / Via instagram.com
@souvlasf / Via instagram.com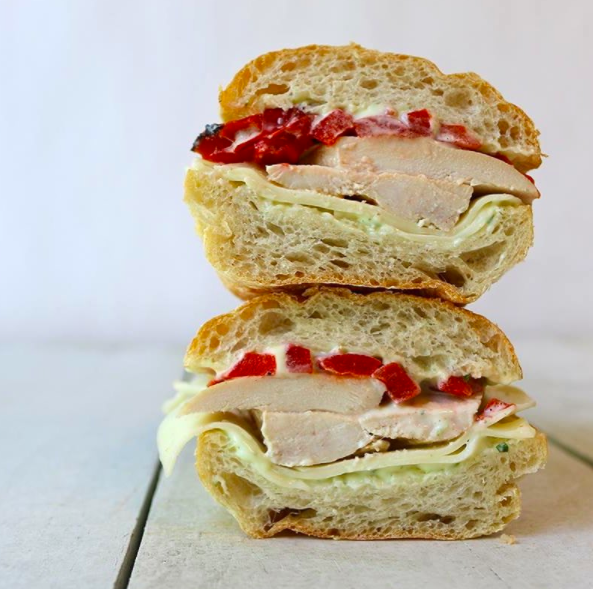 With locations all around Virginia, Taste is a local favorite for sandwiches, salads, and wraps. The menu changes every season; visit during the fall and you'll find sandwich specials like the "Turkey and Stuffing" to prime your stomach for the holiday season.
@tasteunlimited / Instagram / Via instagram.com
@phoodieur / Via instagram.com
When the team behind the exclusive, Michelin-starred Eleven Madison Park decided to open a fast-casual joint, people sort of lost their minds. The counter-serve spot, destined to be the most popular lunch spot in town, offers nine grain and salad bowls, roast chicken, and a handful of sides and desserts.
@cathayche / Instagram / Via instagram.com
Bubu (Denver)
Better-for-you Asian fusion bowls made with local ingredients is the name of the game at Bubu. You can build your own bowl, or pick from a handful of preset creations like the OG California, loaded with roasted carrots, quinoa, green chili, avocado, and pumpkin seeds.
@bubu_denver / Instagram / Via instagram.com
@h20gony / Via instagram.com
Native Foods Cafe (California, Colorado, Oregon, and Illinois)
You might not expect dishes like taco salads and Reuben sandwiches to grace the menu of a vegan fast-casual restaurant, but Native Foods Cafe makes just about any indulgent dish meat- and dairy-free.
@ahueats / Instagram / Via instagram.com
There are a lot of good taco spots in Texas, but Torchy's is one of the best. It began as a food truck and now has locations around Dallas, Houston, Austin, San Antonio, and Denver, where they dish out everything from fried chicken tacos to queso.
@paniernyc / Instagram / Via instagram.com
@mattbe_ / Via instagram.com
Sure, poke is from Hawaii, but Los Angeles turned it into the trendiest lunch around...and that has a lot to do with Sweetfin Poke. Build your own bowl or, better yet, choose one of the signature items like Sriracha Tuna with sriracha ponzu sauce, seaweed salad, and avocado.
@sweetfin / Instagram / Via instagram.com
@courtneywandeloski / Via instagram.com
@moodangbulae / Via instagram.com
A newcomer to New York City's flourishing fast-casual scene, The Sosta is an Italian restaurant where quick, quality pastas, focaccias, and antipasto can be ordered for under $15. They serve brunch...and wine, which makes it a viable stop for any time of day.
@cityfoodie / Instagram / Via instagram.com
Dig Inn (Boston and New York)
The menu at this NYC-born chain is veggie-centric...and they have a strange knack for making kale taste really good. Pick a protein like salmon or herb-grilled steak, then load your plate with vegetable side dishes such as charred Brussels sprouts and coconut-roasted carrots, all sourced from local farms.
@healthful_radiance / Instagram / Via instagram.com
&pizza (Mid-Atlantic and New York City)
Part cult and part pizza restaurant, &pizza is all about serving creative ingredients and good-for-you ingredients. You can create your own oblong pizza or order one of the hits like the "American Honey," garnished with spicy tomato, mozzarella, pepperoni, arugula, red pepper flakes, goat cheese, and hot honey.
@dcnomster / Instagram / Via instagram.com
Bibibop (California, Ohio, DC, Maryland, and Illinois)
Based in Columbus, Ohio, Bibibop already has 12 locations around the state. Customers can choose from several twists on classic bimbimbap at this Korean grill.
@wellbeingcafes / Instagram / Via instagram.com
@favor / Via instagram.com
Unforked (Kansas and Missouri)
The menu at this Midwestern eatery is decadent and loaded with tacos, quesadillas, burgers, and fries, but you can feel good about your meal, which is made with local, seasonal, and fresh ingredients.
@unforked / Instagram / Via instagram.com
@boomtownbites / Via instagram.com
Lemonade is pretty much exactly what you'd expect when you think of a quick lunch in Los Angeles. The menu is made up of seasonal Californian comfort food, aka things like kale, quinoa, and avocado, plus a bunch of fresh-squeezed juices and teas.
@carlyrowena / Instagram / Via instagram.com
This quick and casual Nashville pizza joint already has its eyes on a second Tennessee location. The pizzeria offers a handful of signature pies as well as a build-your-own option.
@nashvillehungry / Instagram / Via instagram.com