Plant based meals on a budget.

Zoë Burnett / BuzzFeed
10-Minute Pasta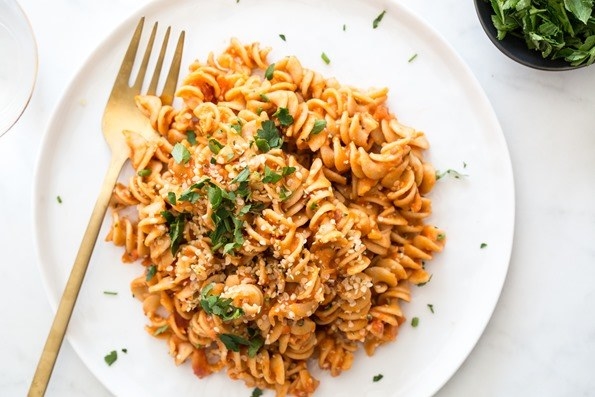 This simple recipe of only four ingredients cooks up fast. Get the recipe here.
Oh She Glows / Via ohsheglows.com
Veggie and Black Bean Enchiladas
The only ingredient that could potentially be pricey are the raw cashews uses for the cream — save your self some $$ by buying the 1/3 cup required for this recipe in the bulk bins so you can pay for the amount you need. Get the recipe here.
Vegan Insanity / Via veganinsanity.com
Pizza Pockets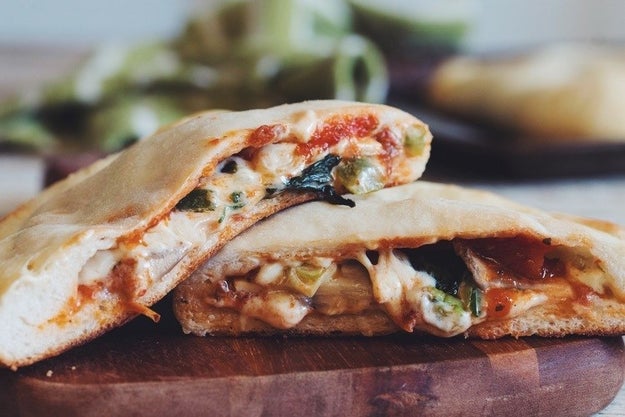 This recipe uses pita bread for the base of these Hot Pocket-like sammies. Get the recipe here.
Hot For Food Blog / Via hotforfoodblog.com
Chickpea Salad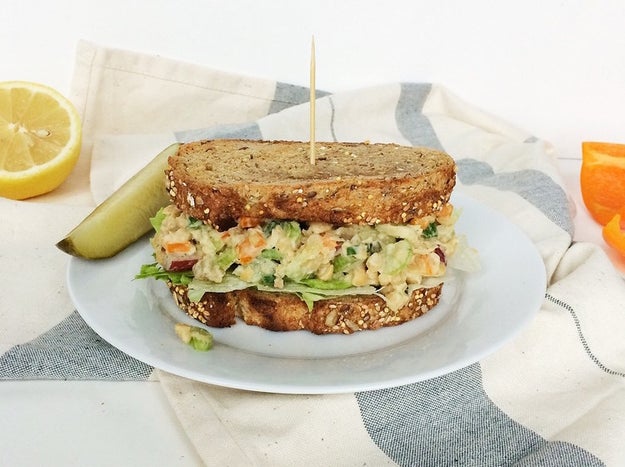 Spice up your lunch game with a faux chicken-like salad made from chickpeas. Get the recipe here.
Whole Living Lauren / Via wholelivinglauren.com
Sloppy Joes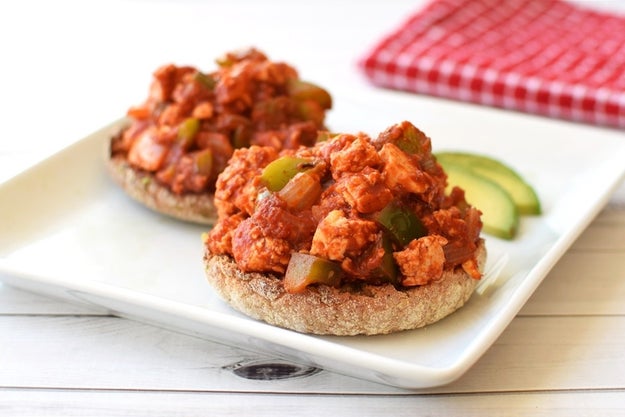 Make them personally sized by using english muffins for bread. Get the recipe here.
Go Dairy Free / Via godairyfree.org
Creamy Black Bean Taquitos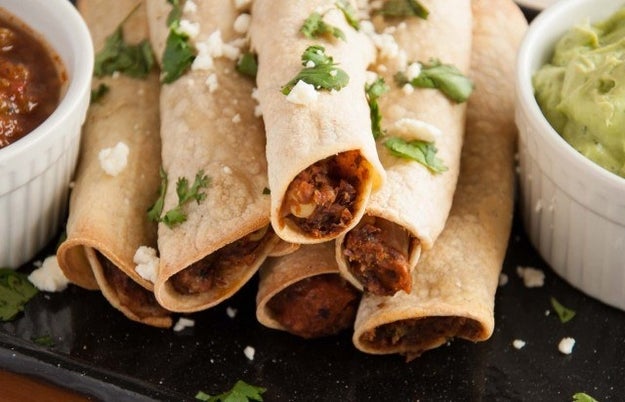 The taco version of a roll-up. Get the recipe here.
Feasting Not Fasting / Via feastingnotfasting.com