Pull up a chair.
OK, lemme start this out by giving you the brief backstory of Vin Diesel vs. The Rock. If you know what I'm talking about already, feel free to skip this part.
Buda Mendes / Getty Images
Allegedly, Vin Diesel and The Rock have been in a feud of sorts for the past couple of years.
It started when The Rock posted about how some people were "Candy asses" on the set of the Fast & Furious movies. Then, Vin gave a couple of interviews where he basically told everyone to get over this whole situation.
And now Vin is speaking out again, after Fast costar took to Instagram to complain how the next installment is being postponed because of a planned spin-off starring The Rock's character.
Tyrese wrote: "Diversity, love, multi ethnic worldwide multi generational, United Nations, One Race, Fast Family...... Until Dewayne showed up I guess this whole time he had a problem cause he wasn't the ONLY ONE on the movie poster........... I guess dreams do come true congratulations to @hhgarcia41 and @therock you guys are just amazing you really broke up the #FastFamily I tried to warn you guys... You thought I was hating...... I was simply fighting to keep the family together what makes us great is when you see us all TOGETHER we don't fly solo..... #MyLastPost today..... I got 3 years of venting on this clown - They offered but YOU didn't have to agree with a solo #HobbsMovie #OriginalFastFamily we salute you and stand on your shoulders #VinDiesel #PaulWalker #RobCohen #RomanTej were offered a spin off we TURNED IT DOWN!!!"
THAT'S RIGHT HE SPELLED DWAYNE "THE ROCK" JOHNSON'S NAME WROOOOOOONG.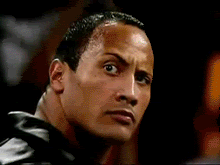 WWE
Anyways, back to Vin. On Saturday, the actor posted this still of the two beautiful bald men from the series:
Brotherhood... and all it's complexities. This scene was filmed in Puerto Rico, I can remember it like it was yesterday. Such a beautiful island, the people were so warm and welcoming. I turned 43 that summer... and my son Vincent was born.

A woman named Jan Kelly responded to a question I had asked on Facebook, 'who they would like to see me work with?' She said would love to see me work with Dwayne... I listened to her request and he became Hobbs.

I know there has been a lot of speculation as to why the Fast 9 release date was pushed... but it would be unfair to say it is anyone's fault.
As we plot the course to expand the Fast & Furious universe, one must be mindful to take stock of the roads we took to get here. The pillars of authenticity, family and most importantly, our loyal fan's perspective has been instrumental in procuring success.

However, like any vehicle that has run around the globe 8 times, the franchise is in need of maintenance. My good friend and the godfather of Universal, Ron Meyer has granted me the time to do just that. We have some very exciting news to share soon... stay tuned.

Yours truly, Dom
#FamilyAlways
So, pretty much, everyone needs to chill.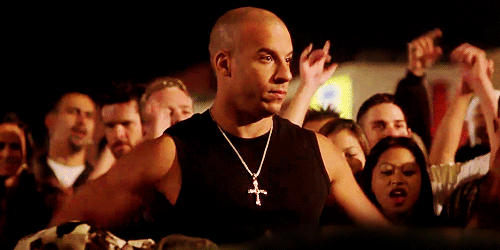 Universal