And it's caused quite a bit of drama.
So, in case you missed it, Taylor Swift just dropped the third single from Reputation – a track called "Gorgeous".
Jason Merritt / Getty Images
However, a comment posted by Taylor about the song on Tumblr has caused a fair bit of drama. Here's what went down.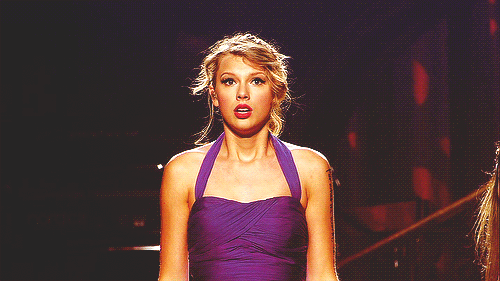 CBS
And then Taylor herself appeared on Tumblr to answer the question – by saying "300 people know."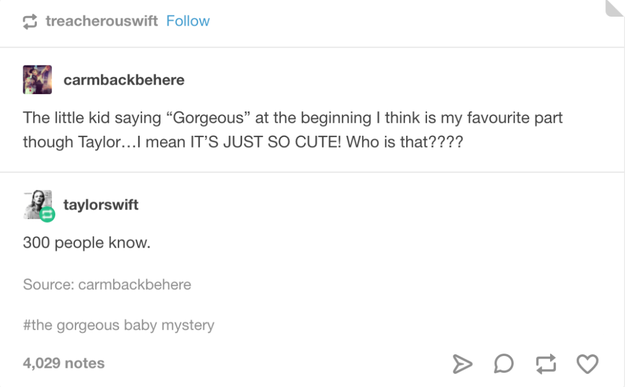 The "300 people" is a reference to all the fans she's invited to her secret sessions over the past few weeks.
The secret sessions are gatherings held for fans at Taylor's various homes where she plays them the album in ~secret~. The fans always sign nondisclosure agreements limiting what they can say about the music they've heard. For Reputation Taylor has held sessions in London, New York, Rhode Island, Los Angeles, Nashville, and Watch Hill. The comment therefore implied that she'd only told the fans who had been invited to the sessions.
Mark Davis / Getty Images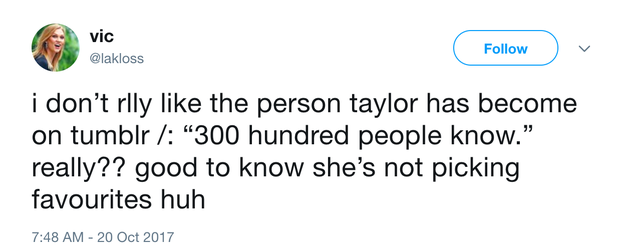 Others accused her of favouritism.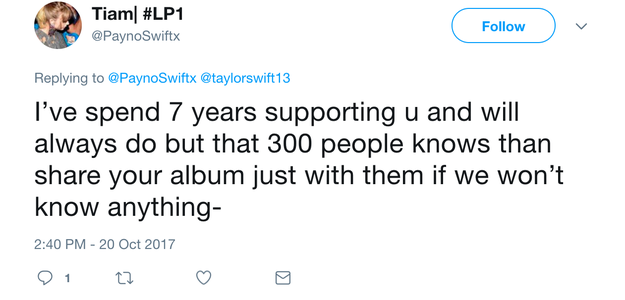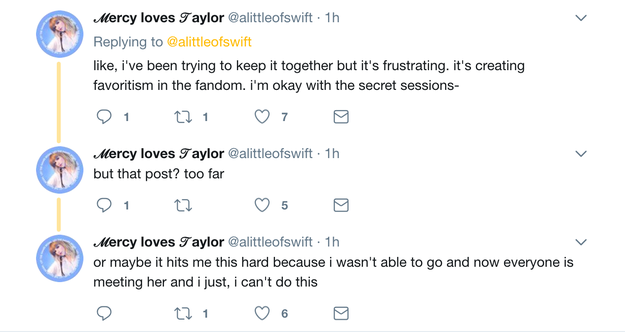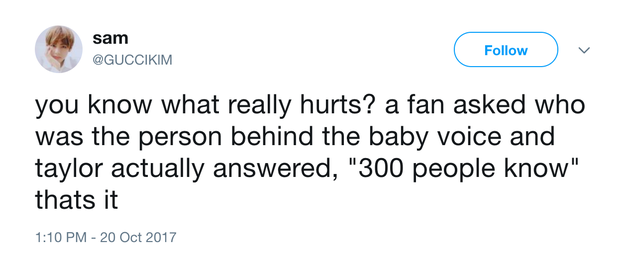 But many jumped to her defense, saying it had clearly been intended as a joke.
And after she deleted the post, they became convinced the comment had been made in jest.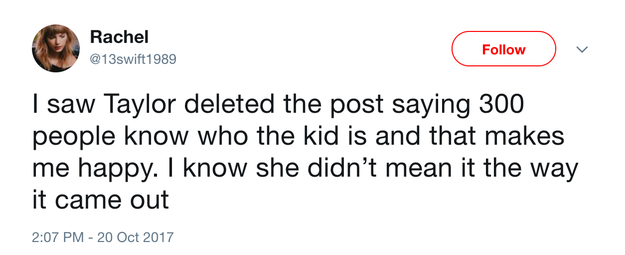 Others said she wouldn't have intentionally tried to hurt her fans.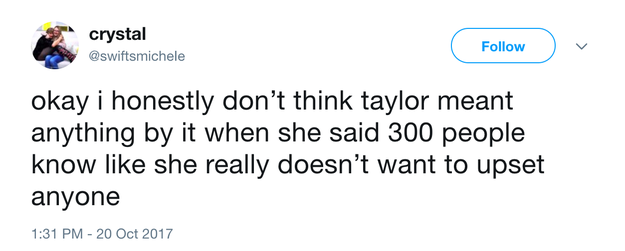 While others defended Taylor by saying that she isn't obligated to do any of the things she does for her fans so they shouldn't take her for granted.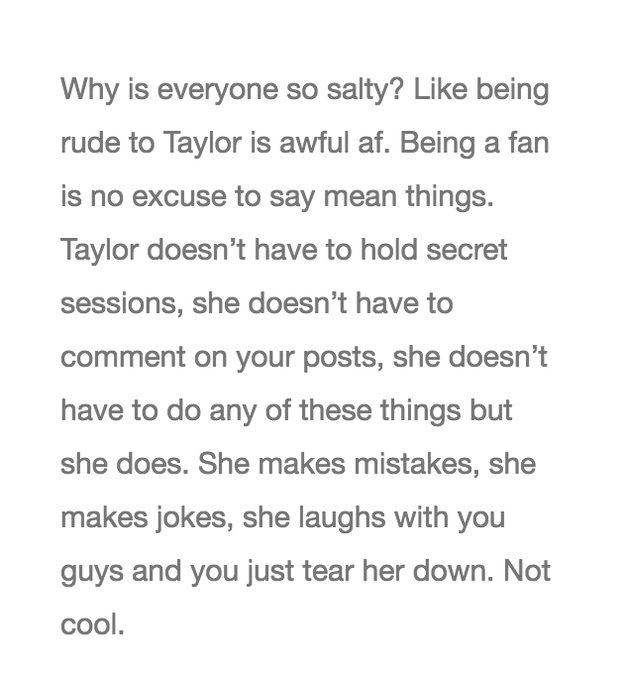 flashbacktothenight.tumblr.com
So now that's all over, let's sit back and enjoy "Gorgeous".