A journalist apparently responsible for the reporting in the piece has also distanced herself from it.
Today's Evening Standard Magazine has a cover story about Grammy-winning singer Solange Knowles. She accused the magazine of photoshopping out part of her braided crown.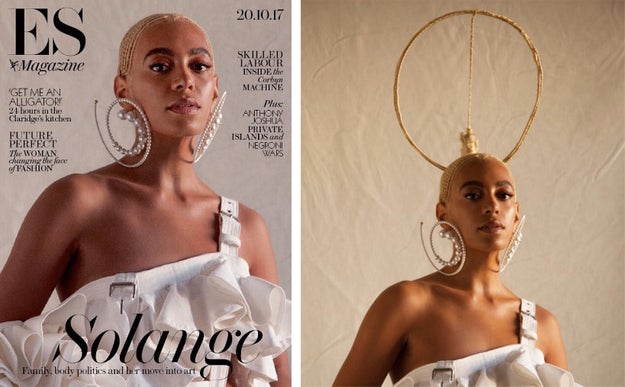 instagram.com / Via instagram.com
Solange responded to the cover's publication by highlighting the missing part of her braid on Instagram Stories. She posted a segment of her interview where she spoke to the magazine about the importance of braiding.
She then posted an Instagram picture of the unedited photo with the caption "dtmh", an abbreviation of "Don't Touch My Hair", the title of one of her critically acclaimed songs about micro-aggressions.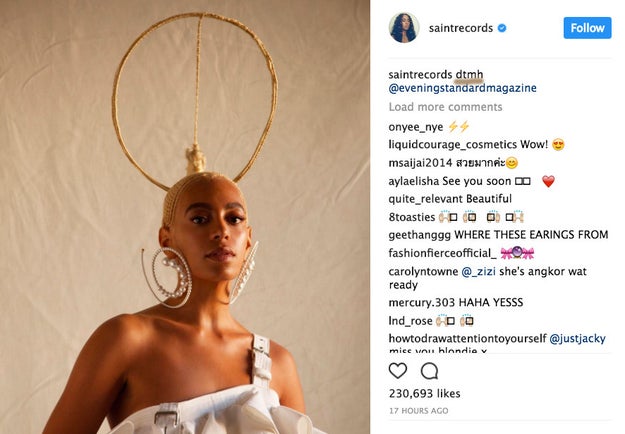 And described it as a "weird" thing to do.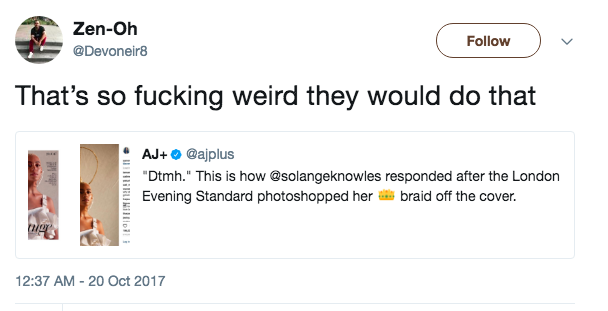 Some felt it was ironic as Solange was talking about hair in the piece.