Including Kristofer Hivju. THERE'S HOPE FOR TORMUND.
When the Wall came down with Tormund on top of it in the Game of Thrones Season 7 finale, a lot of fans were worried it was the last we'd see of the wildling.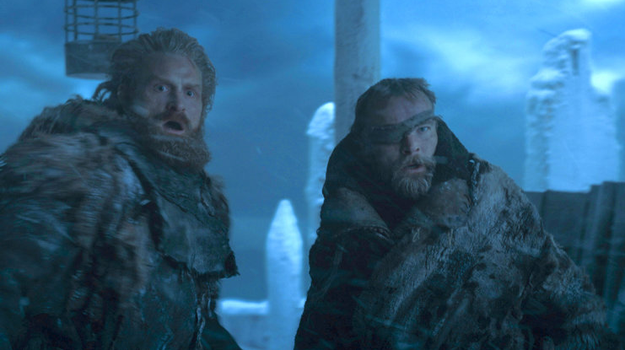 HBO
While some careful analysis reassured us that Tormund was PROBABLY safe, it seems we finally have confirmation, since actor Kristofer Hivju was spotted by a fan with the Game of Thrones cast in Belfast (the home base for production of the show).
Instagram: @ketel_cat / Via instagram.com
He was seen next to Ben Crompton, the actor who plays Dolorous Edd – who only made a very brief appearance in Season 7, in the first episode.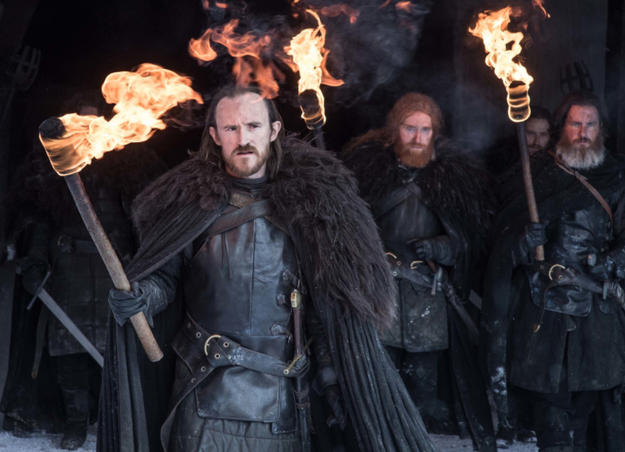 It's exciting we'll apparently see him again in Season 8 – with the Wall coming down at Eastwatch, no doubt Edd and the remaining Night's Watch men at Castle Black will have a part to play in fighting the invading White Walkers and their army.
HBO
She also managed to get a selfie with John Bradley, who plays Samwell Tarly, which is lucky since other fans have revealed that the cast have said they're not allowed to take selfies with fans this year.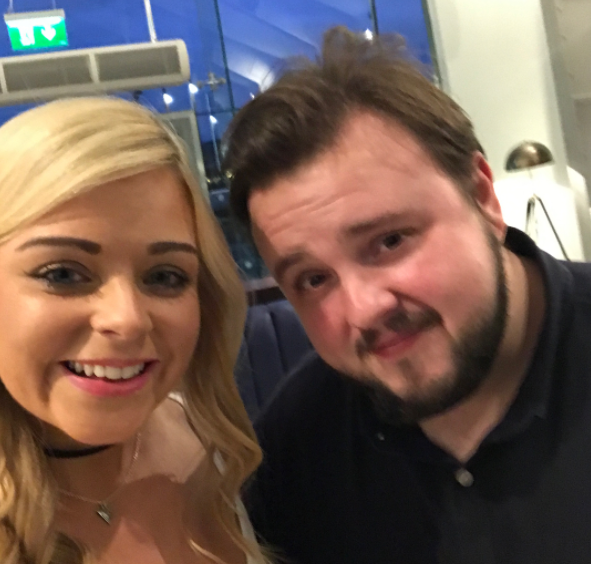 Instagram: @ketel_cat / Via instagram.com
One fan bumped into Maisie Williams (Arya Stark) and Sophie Turner (Sansa Stark), but took a photo from a distance after being told selfies were a no-go zone.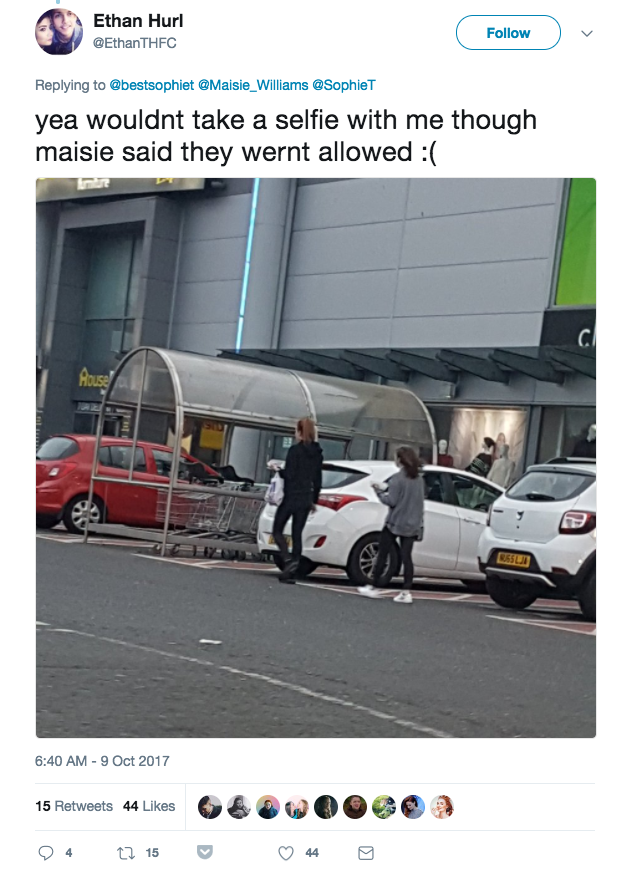 While another managed to get an autograph from Emilia Clarke (Daenerys Targaryen).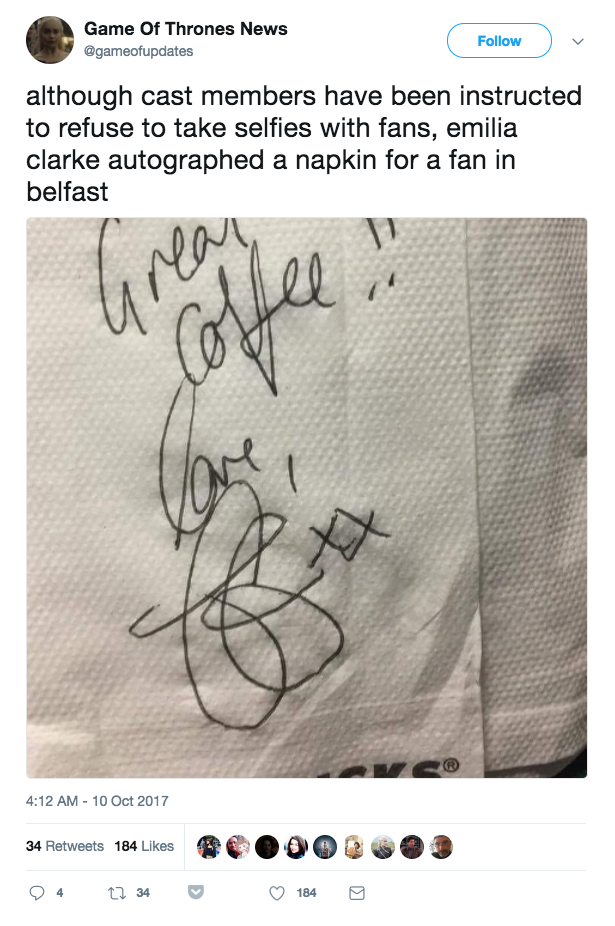 Emilia was spotted earlier arriving in Belfast with Kit Harington (Jon Snow).
And the pair were also seen out and about in Belfast with John Bradley.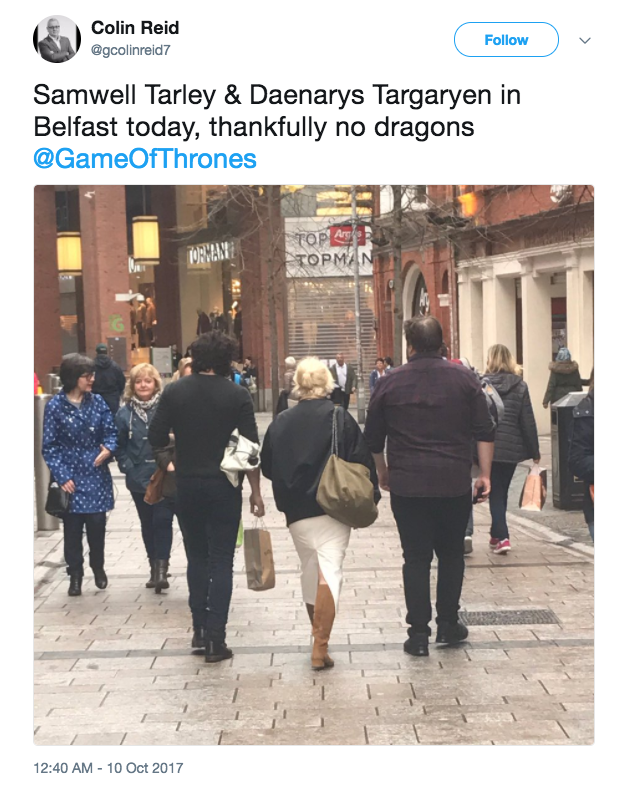 IT'S ALL HAPPENIIIIING.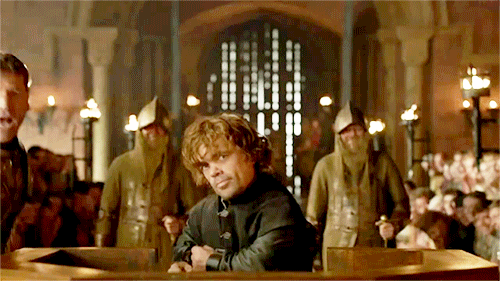 HBO