"I think I learned a long time ago that it's probably not a good idea to reprimand Oprah."
ICYMI, Mindy Kaling, the light of my life, is pregnant with her first child.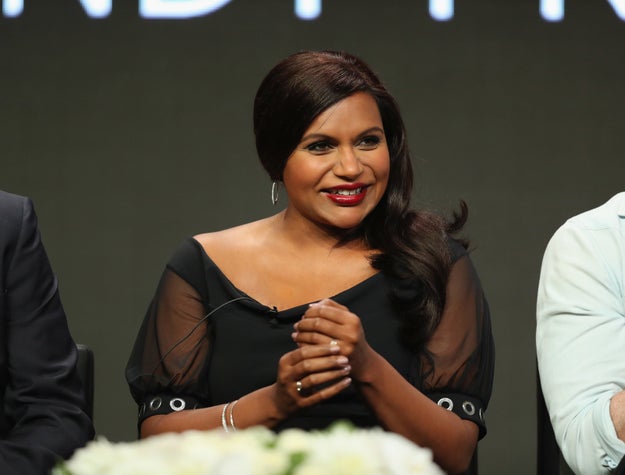 She confirmed the news back in August...a month after Oprah confirmed it for her.
Joe Scarnici / Getty Images
During D23 in July, Oprah — who stars alongside Mindy in A Wrinkle in Time — told People that Mindy was five months pregnant and that she was "very excited for her."
Soon after, another one of Mindy's costars, Beth Grant (who plays Beverly on The Mindy Project) spilled the beans on the sex of the baby, saying, "I'm just thrilled out of my mind! I cried like a baby and that it's a girl … I just think that she's up to it."
Jesse Grant / Getty Images
Well, Mindy recently went on Ellen to talk about Oprah-gate and said, "At first it was like, 'If anyone is going to announce big news about your private life, Oprah Winfrey is the person.' You can't complain that much about it."
She continued, "I actually thought, 'Well, okay. If there's one person I have to tell my daughter about that revealed her existence to the world, Oprah's pretty good.'"
NBC
Plus, Mindy made it clear that she wasn't mad at Oprah for sharing her secret.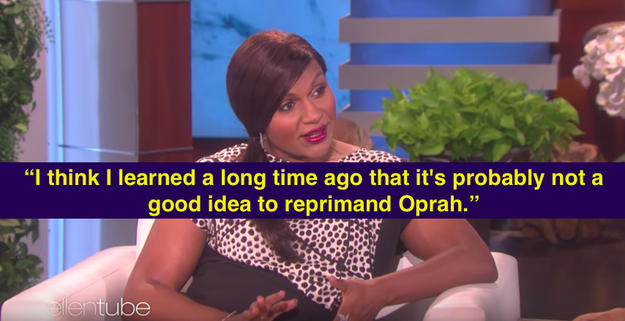 NBC
I literally found out that the show [The Mindy Project] got greenlit the same day that my mother passed away. And my mother — who was an OB-GYN, and I play an OB-GYN on the show — she passed away, like, within the same hour that I found out the show had been greenlit, so that was such a strange thing. Now the show's ending when I found out that I was pregnant with my own daughter, and it felt like the show kind of helped me and trained me to kind of grow up and become a mom, and it's really meaningful to me.
Watch the full interview here!