They're reuniting on SNL this weekend!
When you think of Disney Channel, the first thing you think about is Larry David, right? If not, then you definitely should!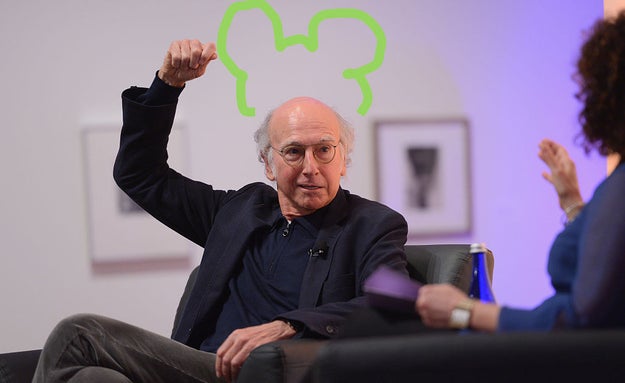 Andrew Toth / Getty Images
In preparation for their appearance together on SNL this weekend, Miley Cyrus just posted a throwback clip of the Seinfled and Curb You Enthusiasm creator making a cameo on Hannah Montana and it's pretty, pretty, pretty good:
Larry's real life daughters Cazzie and Romy made an appearance with him, and the joke was that Hannah Montana was actually more famous than LARRY DAVID lololol...
Disney Channel