The singer, actress, and The Voice coach talks making Younger Now, her love for animals, and some extremely relatable advice for her 14-year-old self.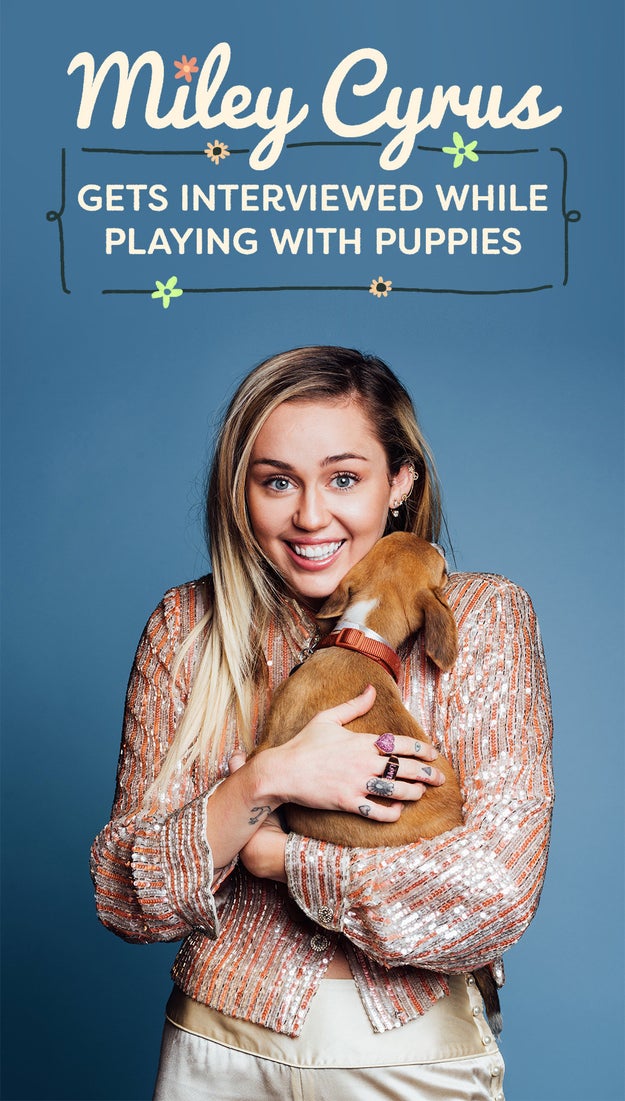 If you're anything like us, Miley Cyrus was, quite literally, the icon of your youth: from cementing the phrase "sweet niblets" into our brains as a double-life pop star on Hannah Montana, to every single banger she's had us dancing along to for the past decade. And lucky for us, she's kicking off a brand new era with her sixth studio album, Younger Now.
In celebration of her new music and a brand new season of The Voice, we sat down with the animal lover as she played with some seriously adorable rescue pups while answering your burning questions — and it'll make you fall even more in love with Miley than you already were. Here's what went down.
Taylor Miller / Zoe Burnett / BuzzFeed
Miley Cyrus: I wrote my new album at my studio Rainbowland, which is also a song that I sing with Dolly Parton. And so just being around all the colors always really inspired me.
How did it feel to sing "The Climb" for the first time in years this week?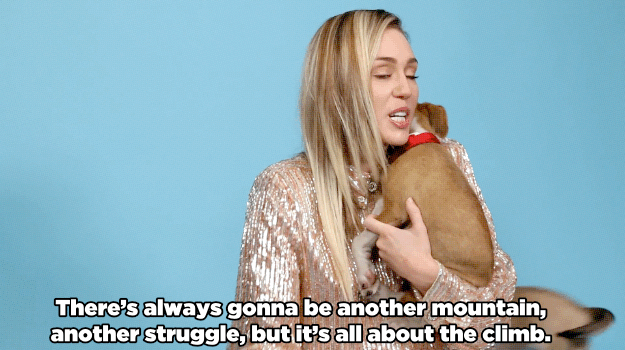 MC: As good as it feels holding my little angel. It felt so good because it had a purpose, when there was the tragedy in Vegas it was so amazing to be able to sing that song and be able to make it current for what everyone needed to hear: that there's always gonna be another mountain, another struggle, but it's all about the climb.
BuzzFeed
MC: My advice would be, surround yourself with friends who think like you, but also make sure you expose yourself to different types of people but keep people around you that always lift you up and support you.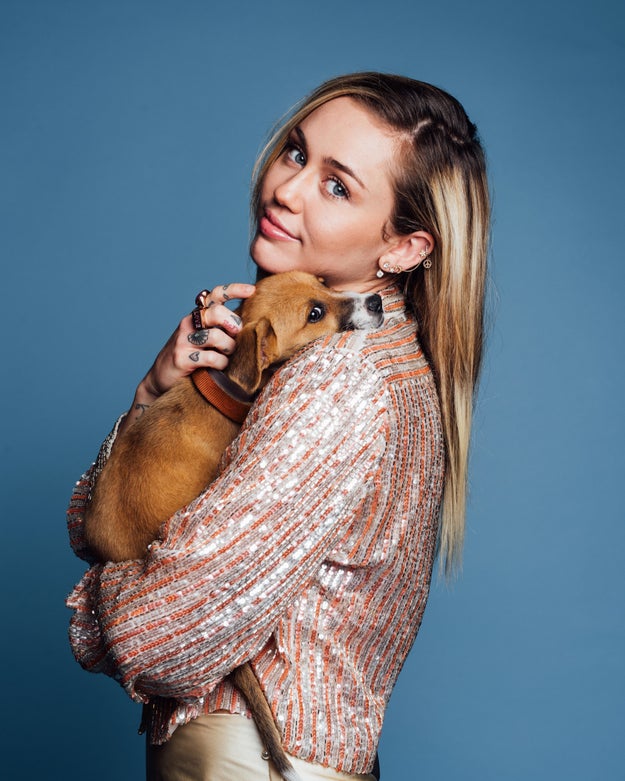 Taylor Miller / BuzzFeed
MC: I would hope that all of them know how much that I love them, but I have no doubt in my mind that they do. Because I treat them better than my own family members.
What advice would you give your 14-year-old self?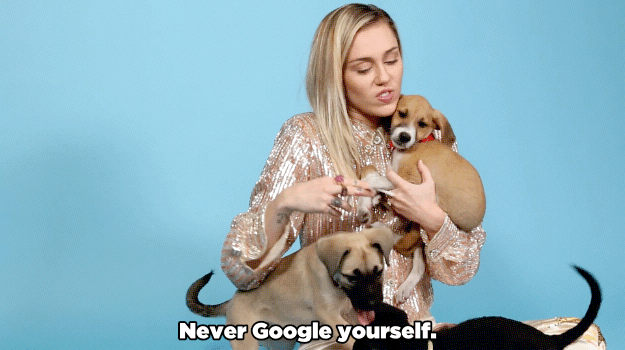 MC: Never Google yourself. I read one time that if you trust and love your decisions, the less that you care what other people think about them. So be happy with your decisions.
BuzzFeed
MC: Everything on the record has a reason. In "Younger Now" the song, there's the sound of the river that's at my house. And then "Malibu," that's where my house is, and then "Rainbowland" is a studio at my house. So it's kind of like introducing people to where I made the record and [how I] was inspired by where I am, and inspired by Rainbowland.
MC: I think my fans allowing me to have Happy Hippie in the way that they've really supported it — and [opening] up about themselves.
MC: This, 24 hours a day, 7 days a week, 365.
What does being "younger now" mean to you?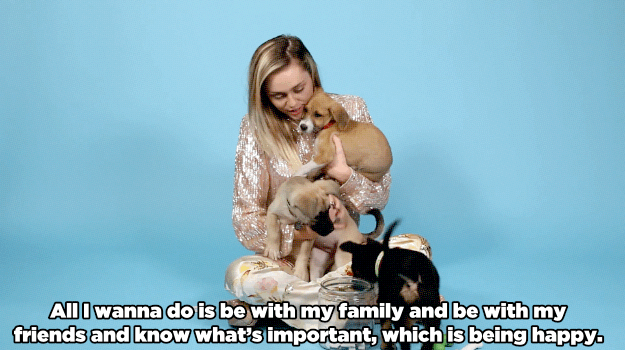 MC: Well just like these puppies, all I wanna do is be with my family and be with my friends and know what's important, which is being happy.
BuzzFeed
MC: "Malibu" was the first song that I wrote on this record so it's extra special to me.
Be sure to download Miley's new album Younger Now, and catch her as a coach on this season of The Voice every Monday and Tuesday at 8 p.m. ET on NBC!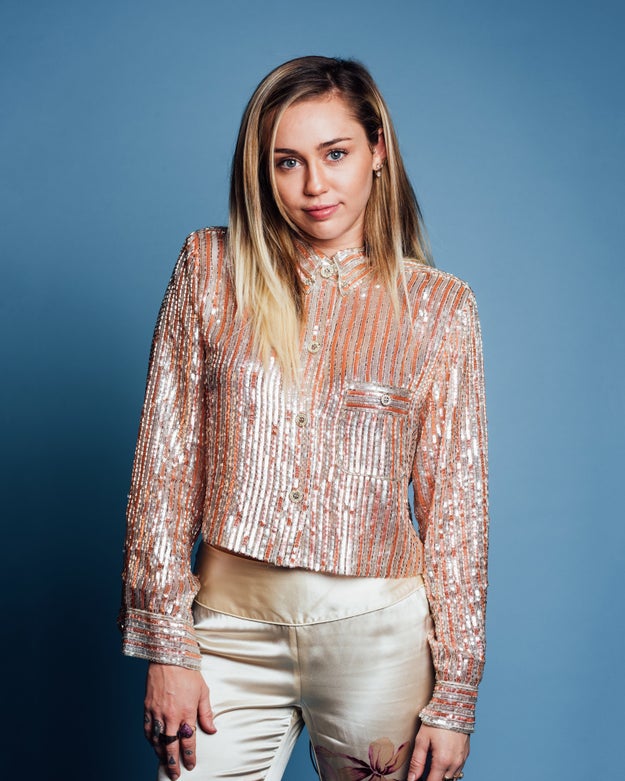 Taylor Miller / BuzzFeed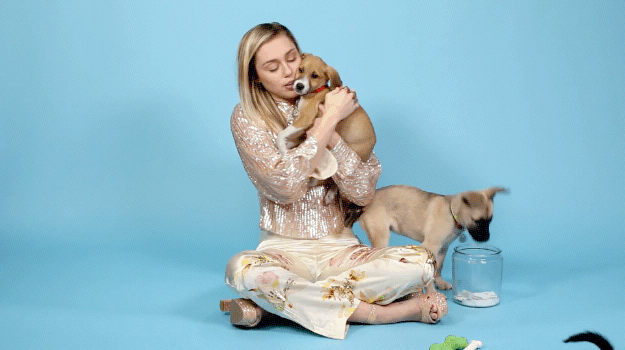 BuzzFeed