Yes, there were drinks involved.
Last night, Jennifer Lawrence guest-hosted Jimmy Kimmel Live and interviewed her "utter obsession," Kim Kardashian West.
During the segment, Kim answered a ton of personal questions, but she also told a really hilarious story about Jennifer.
Apparently, about two weeks ago, Jen went over to Kris Jenner's house for dinner, and it "was everything [Jennifer] could've ever dreamed of."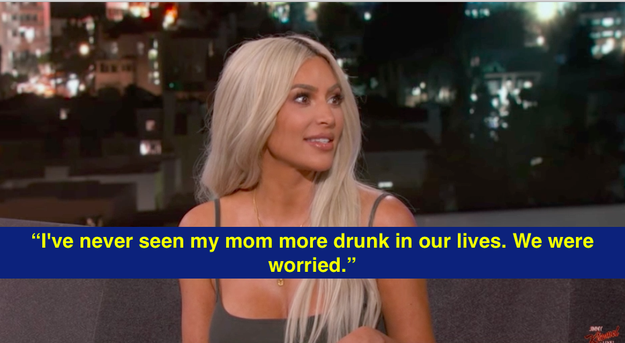 They even showed a video of Jen and Kris dancing, drinks in hand, and it honestly looks like the best time ever.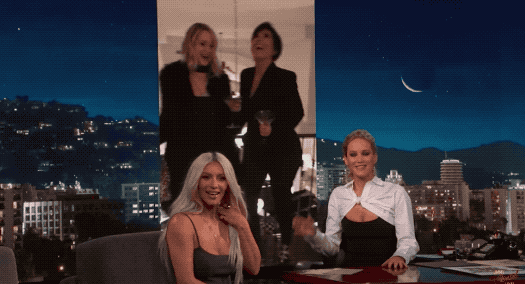 But, that was only the beginning.
Jen told Kim, "I remember getting naked in your mom's closet and ordering you to dress me. You dressed me fabulously! I looked amazing..."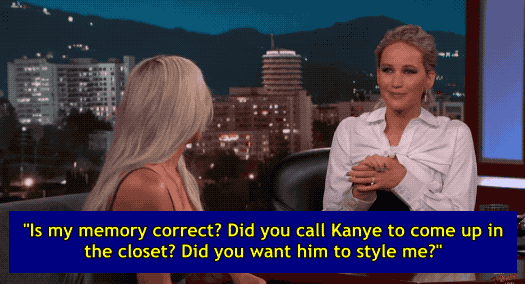 That's when Kim set the record straight.
She recalled, "No, you said, 'I'm not joking. I really want Kanye to style me.' And, so I said, 'Ok.'"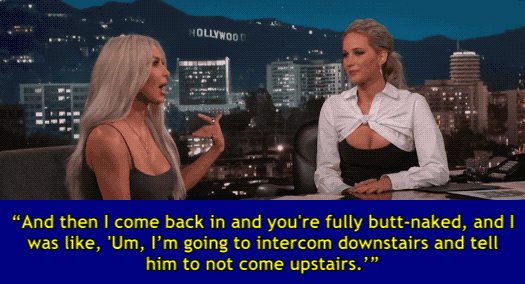 "And, we put on my mom's dresses, and you wore it throughout the whole dinner."
I guess it's a good thing that these two are friends, because Jen said that she still has that dress.