Eyes emoji.
So, as you probably know, John Mayer and Katy Perry used to date.
Christopher Polk / Getty Images
Remember they had that song "Who You Love"?
Unfortunately, they broke up in 2013 and have had very little interaction, beside Katy Perry recently ranking him first in bed on her Witness live stream.
Well, on Thursday, Katy Perry commented on John Mayer's Instagram, which was a birthday post to his father.
The caption read: "Happy 90th Birthday, Dad! Leave doting comments about my dad below. He'll love scrolling through it. Also please stop this train. Thank you. 🎂"
John asked people to "leave doting comments" below, so that his dad could scroll through them later. AND...one of those commenters was KATY PERRY.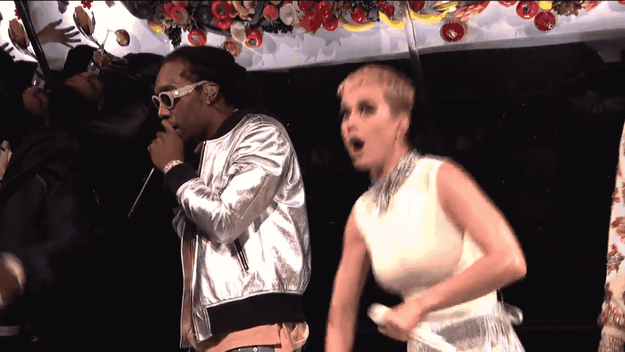 NBC
Here's what she wrote:
"Looking fantastic as ever! Happy birthday friend." AW, looks like there's no bad bl-- never mind, it's just cute, ok?