"What about the men?"
Last week the New York Times alleged that Harvey Weinstein has been sexually harassing women "for decades," claims he denies as "patently false."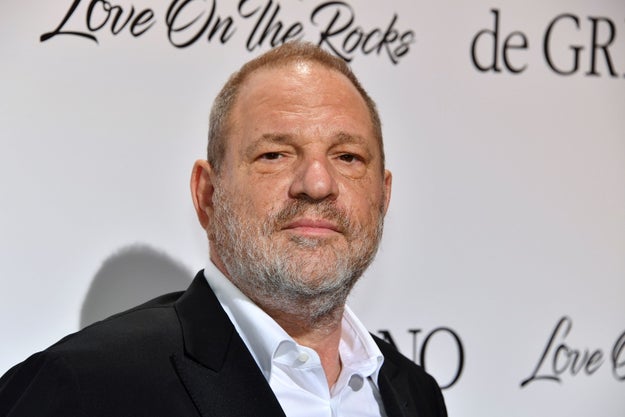 In a statement released yesterday, Weinstein said he "came of age in the 60s and 70s where rules about behaviour and workplaces were different," and "sincerely apologised" for his actions. His lawyer called the claims made by the New York Times "false and defamatory" and said legal action against the publication is being prepared.
Yann Coatsaliou / AFP / Getty Images
Since the allegations were first made, celebrities from Meryl Streep to Kate Winslet and Judi Dench have spoken out against Weinstein, and extended support to the alleged victims.
At the time of writing, 13 female celebrities have released public statements.
Getty Images
However, very few male industry figures have come forward to speak out about the alleged abuse.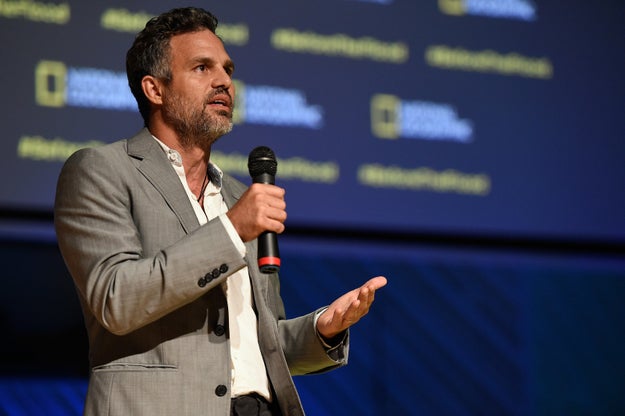 At the time of writing, so far only Christian Slater, Mark Ruffalo, George Clooney, Judd Apatow and Jesse Tyler Ferguson have commented publicly.
Gustavo Caballero / Getty Images
Well, now Jessica Chastain has drawn attention to the issue.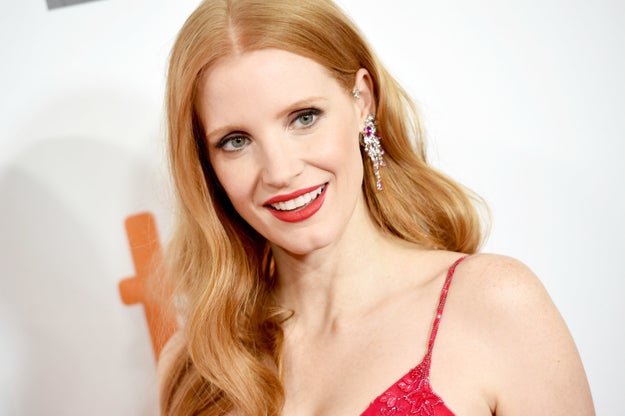 Kevin Winter / Getty Images
She shared this tweet in which she implored men to speak up.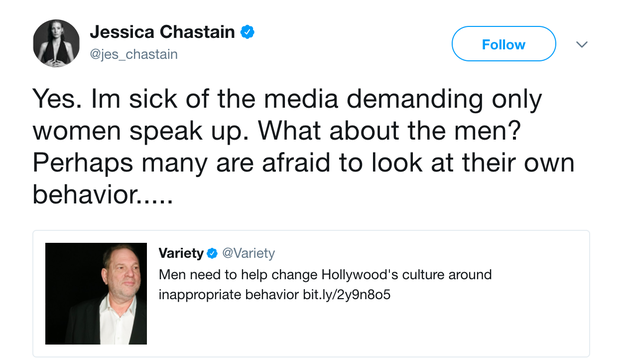 Jessica then went on to give credit to some of the male celebrities who have spoken out, describing Mark Ruffalo as a "wonderful human."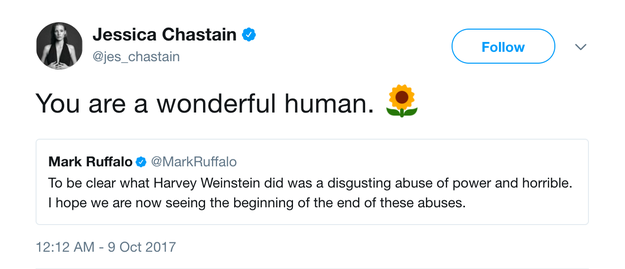 LINK: The New York Times Alleges Harvey Weinstein Has Been Sexually Harassing Women For Decades
LINK: These Celebrities Are Speaking Out Against Harvey Weinstein