"It's so fundamental to the female experience to be mistreated and feel ashamed of it," Lawrence said in a speech on Monday.
Jennifer Lawrence has opened up about a "degrading and humiliating" experience in the early stages of her career during which she was made to participate in a line-up of naked women.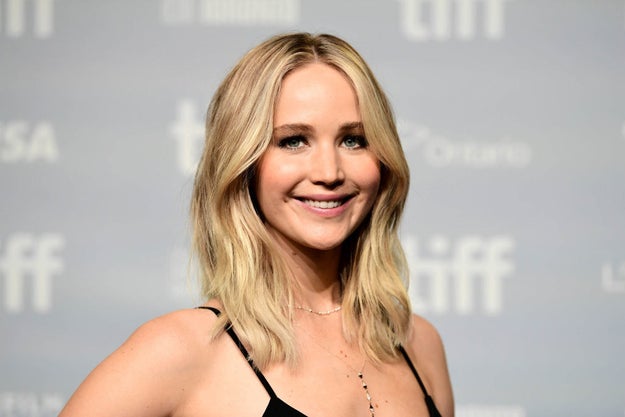 Emma McIntyre / Getty Images
Speaking at Elle's Women in Hollywood event on Monday night, Lawrence said that when she was much younger, she was told by film producers to "lose 15 pounds in two weeks".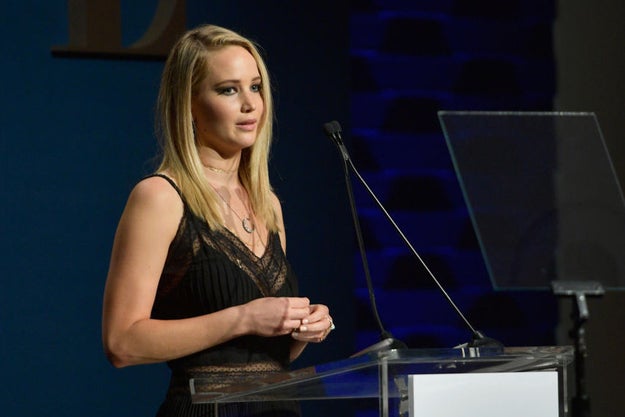 According to Lawrence, another actress had already been fired from the role for not losing the weight quickly enough.
Matt Winkelmeyer / Getty Images
During this time a female producer had me do a nude line-up with about five women who were much, much, thinner than me. We are stood side-by-side with only tape on covering our privates. After that degrading and humiliating line-up, the female producer told me I should use the naked photos of myself as inspiration for my diet.
When she refused to lose the weight and told a male producer that the demands were inappropriate, he said he "didn't know why everyone thought [she] was so fat", and that he thought she was "perfectly fuckable".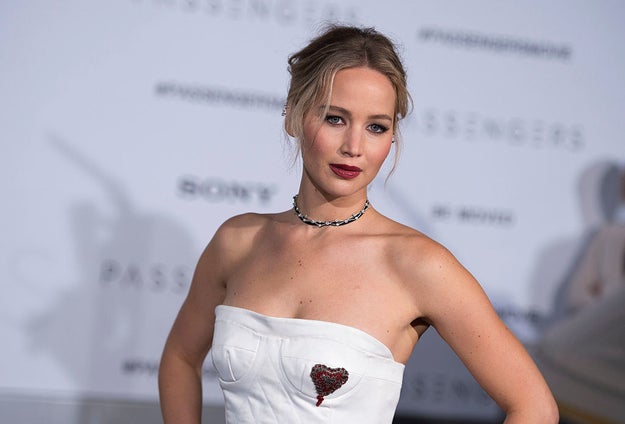 Valerie Macon / AFP / Getty Images
"I let myself be treated a certain way because I felt I had to for my career," Lawrence continued. "I'm still learning that I don't have to smile when a man makes me uncomfortable."
"Every human being should have the power to be treated with respect because they're human," she added.
Emma McIntyre / Getty Images
Lawrence's speech comes after the allegations of sexual harassment and assault against Harvey Weinstein, who she worked with on Silver Linings Playbook. Last week, in a statement, Lawrence called the allegations "absolutely upsetting".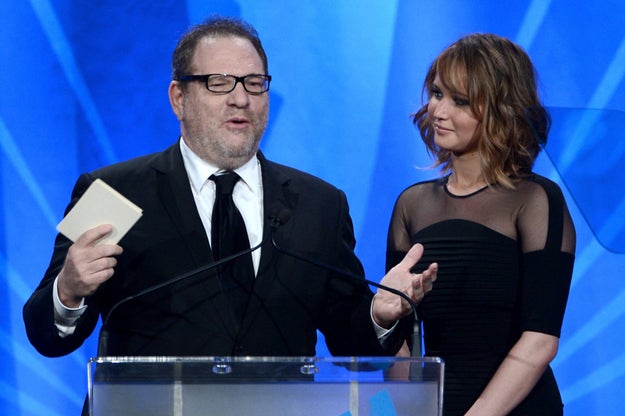 She also praised the bravery of the women who came forward with their stories, saying: "My heart goes out to all of the women affected by these gross actions. And I want to thank them for their bravery to come forward."
Kevin Winter / Getty Images
And she used her speech at the Women in Hollywood event to reiterate that praise for women who speak out against their abusers.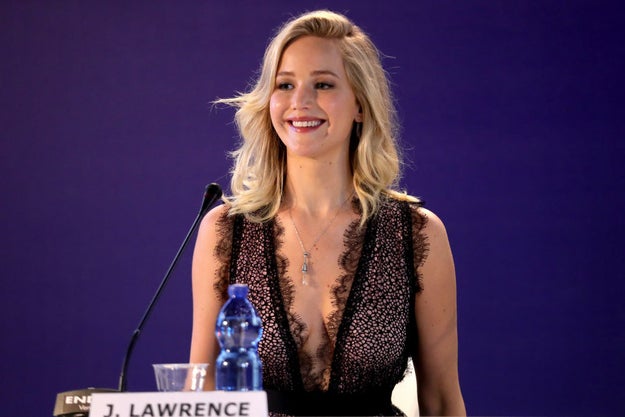 Vittorio Zunino Celotto / Getty Images