We need some ice over here.
Everyone knows that J.K. Rowling is the reigning queen of Twitter sass.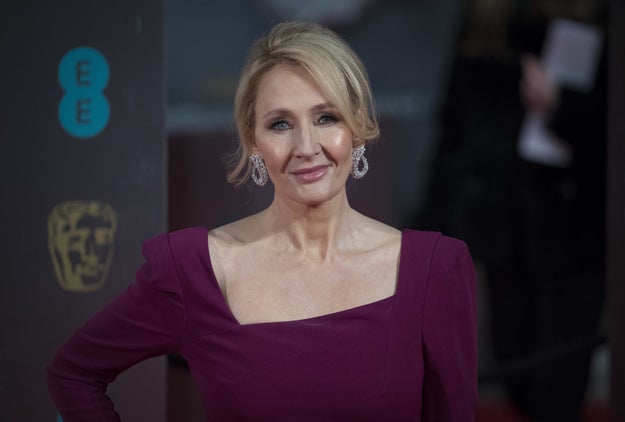 John Phillips / Getty Images
And we also know that there are very few people who irk her more than Donald Trump. So when the two combine, epic shutdowns occur.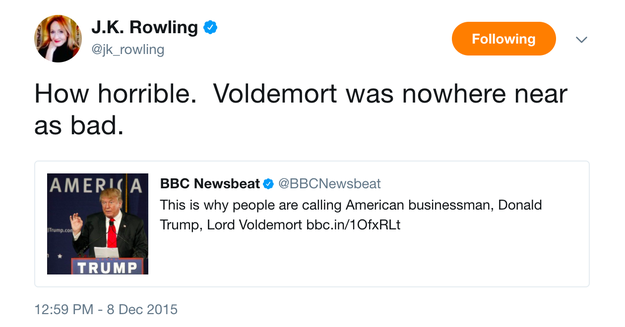 Speaking on the Trinity Broadcasting Network, Trump said:
The media is really, the word, one of the greatest of all terms I've come up with, is "fake". I guess other people have used it [the word fake] perhaps over the years but I've never noticed it.
But J.K. Rowling was on hand to deliver the best putdown of all.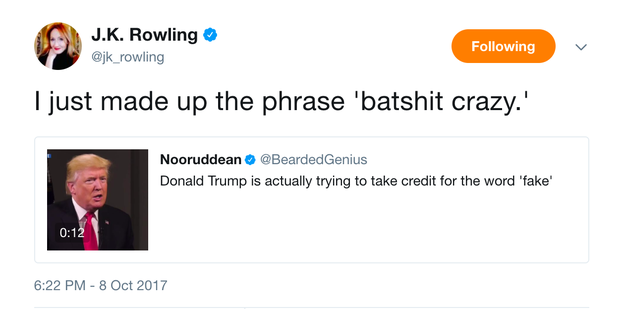 Never change, J.K.