You could say I'm pretty… obsessed with these photos.
Hear ye, hear ye, gather round because we need to discuss what Eminem AKA The Real Slim Shady AKA Marshall Mathers looks like right now.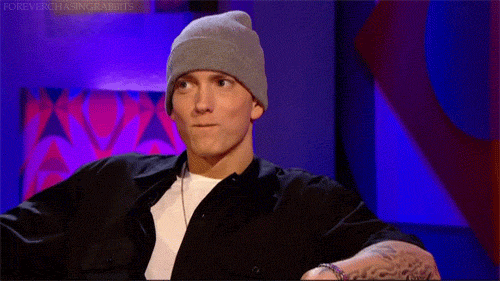 BBC2
On Tuesday Eminem released a video during the BET Hip Hop Awards where he essentially just spends four minutes calling Trump out on everything he's done since becoming president.
youtube.com / Via Twitter: @Eminem
@AustinTheMenace / Via Twitter: @AustinTheMenace
@AustinTheMenace / Via Twitter: @AustinTheMenace
@IslandBlvccGirl / Via Twitter: @IslandBlvccGirl
@MickeyGotHoes / Via Twitter: @MickeyGotHoes
@Makkinatics / Via Twitter: @Makkinatics
@iseeyouupthere / Via Twitter: @iseeyouupthere