"Your curves are worthy."
This is Dascha Polanco. She plays Daya on Orange Is the New Black and is more fashionable than I'll ever be.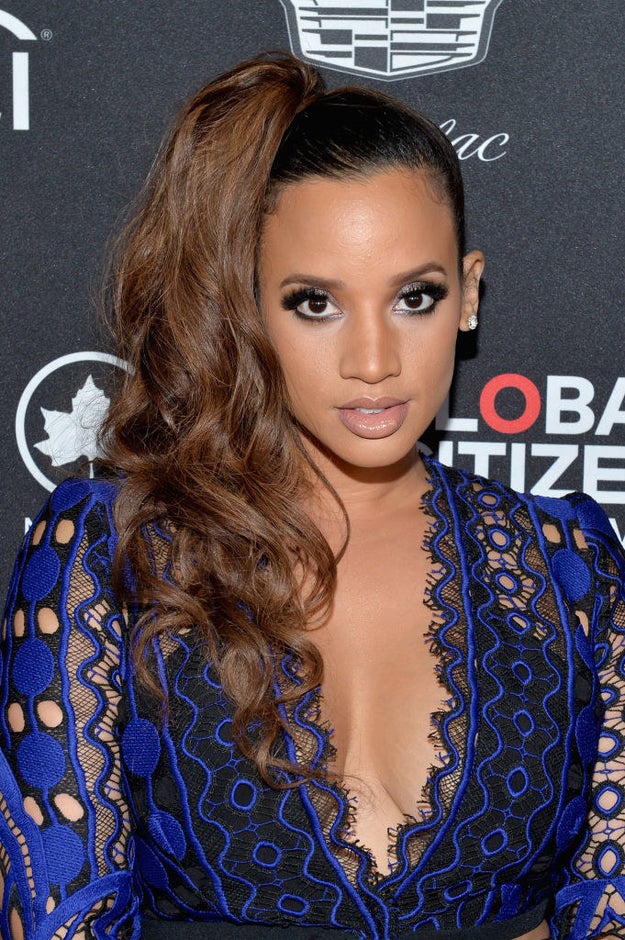 Noam Galai / Getty Images
She's not one to shy away from giving us a LOOK.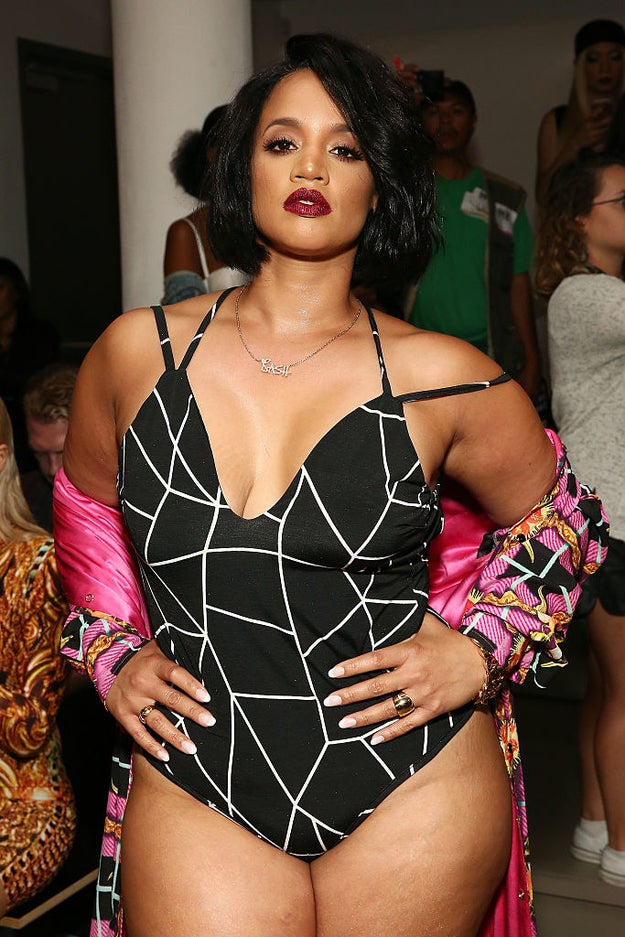 Monica Schipper / Getty Images
And things were no different when she blessed us with her badass-self during Paris Fashion Week last month.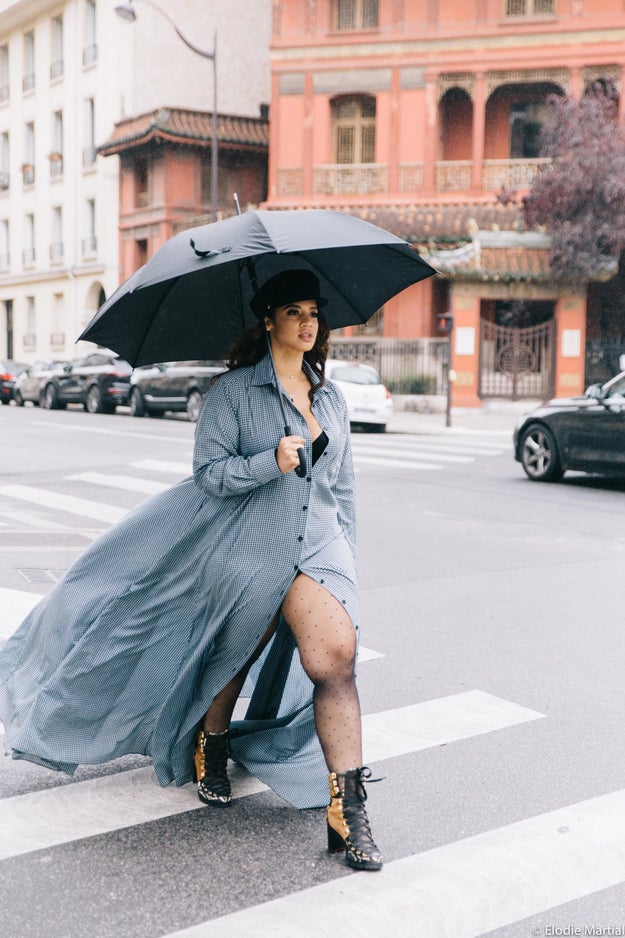 Elodie Martial
Polanco, who's been open in the past about embracing her curves, told BuzzFeed that fashion doesn't restrict her — it sets her free.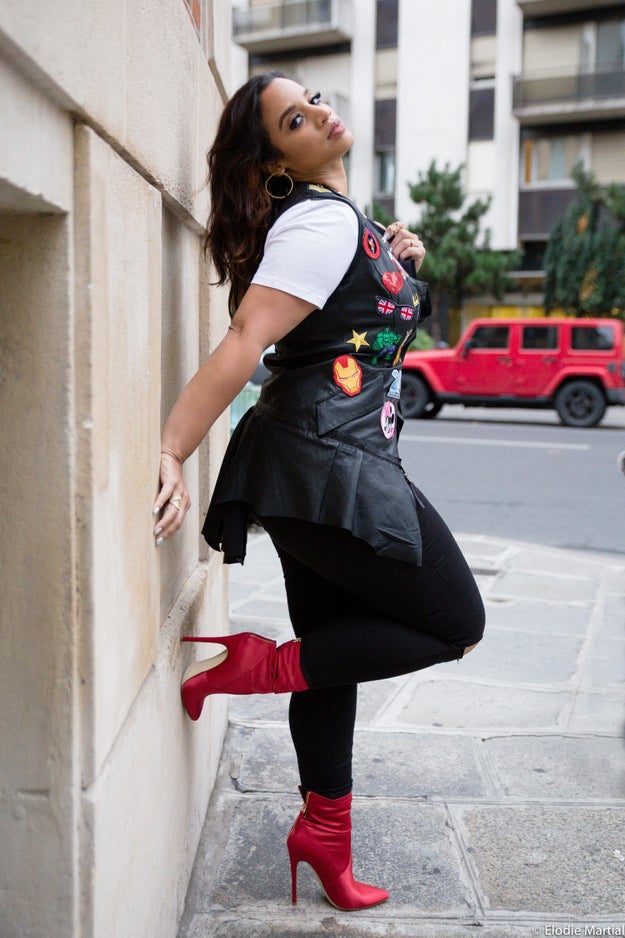 Elodie Martial
I believe it's important to not worry about what is in trend or what "rules" exist because your love and taste in fashion are part of the process of loving yourself. Your curves are worthy.
Just last year, she told Vogue that some designers refused to dress her based on size alone, but feels like there's been a more positive shift since then.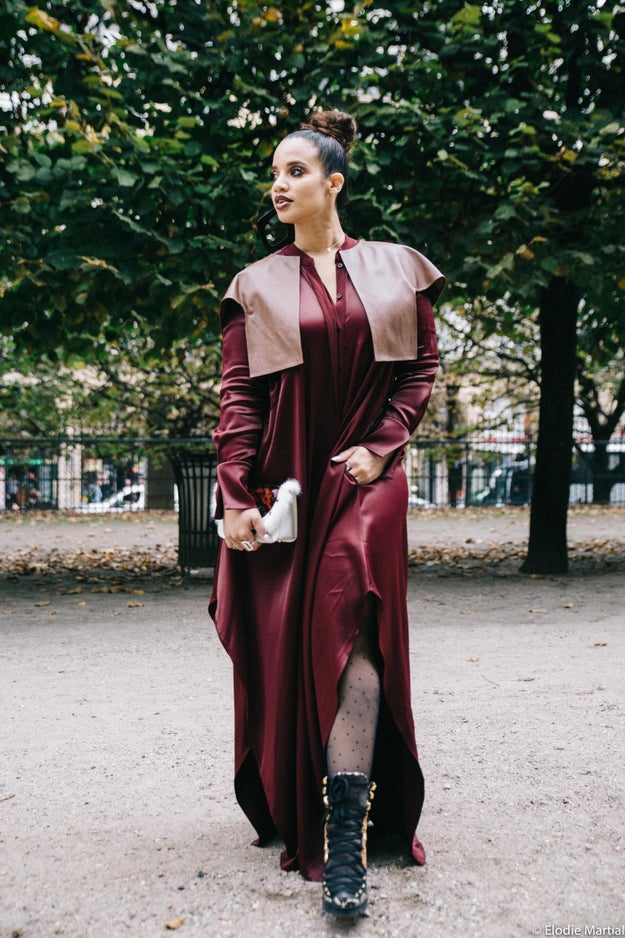 She told BuzzFeed, "Slowly more designers are working with me, but the reaction of the designers and showrooms in Paris was very unexpected! It was so great to be welcomed by international designers such as Pascal Millet and feel their love towards my curves."
Elodie Martial
I have learned along the way that fighting against them is a mistreatment to myself and my body. Learning how to accept them is more successful, and loving your true self and image allows you to shine and to conquer your fears.
Like her, she wants people to feel comfortable taking fashion risks, regardless of what anyone else thinks.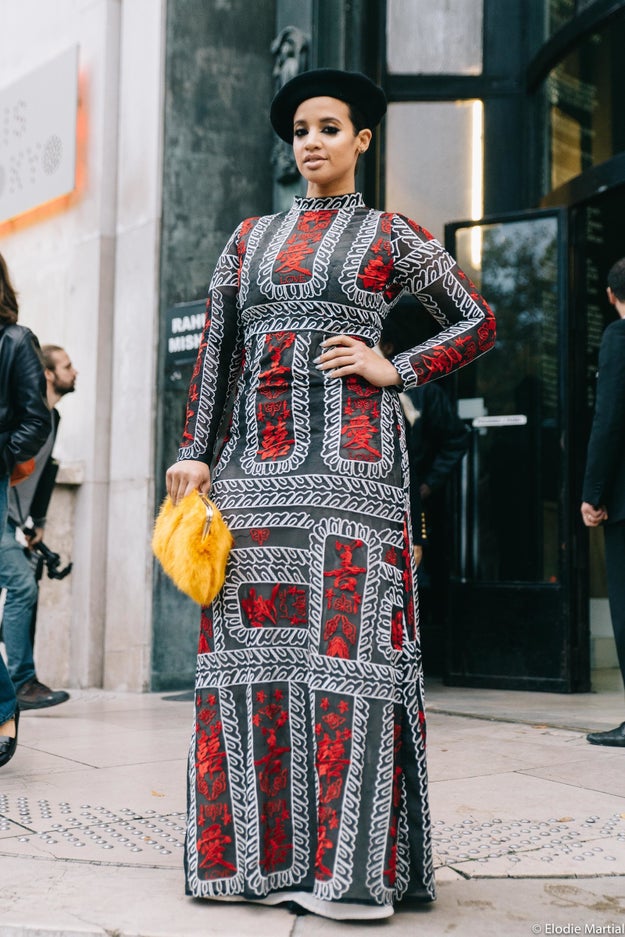 Elodie Martial
Don't stay cooped up in your house forever out of fear of being judged. The moment you walk out of your house you should feel confident and loved. No opinion should be more important than yours. You can rock the hell out of that risk or even walk naked if that makes you happy!
Keep killin' the game, Dascha!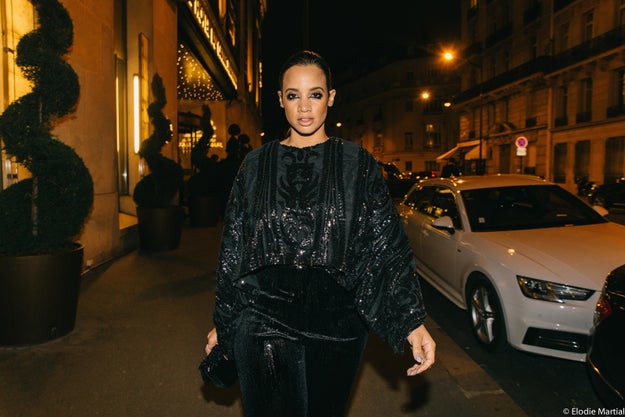 Elodie Martial