DID YOU EAT TUNA??!!
We all know Chrissy Teigen — she's the real AF, funny AF, hot mom/model who shows off her stretchies...and she's pretty popular on Twitter, too. Anyways, she recently turned to Instagram to troll one of her celeb friends.
And that friend is the lovely Brooklyn Decker. She's the Sports Illustrated swimsuit issue covergirl and Victoria's Secret model who also happens to be a great actress.
Currently, she's pregnant with her second child.
And she's also experiencing some swollen ankles at the moment.
So, here's the part where Chrissy comes trolling in...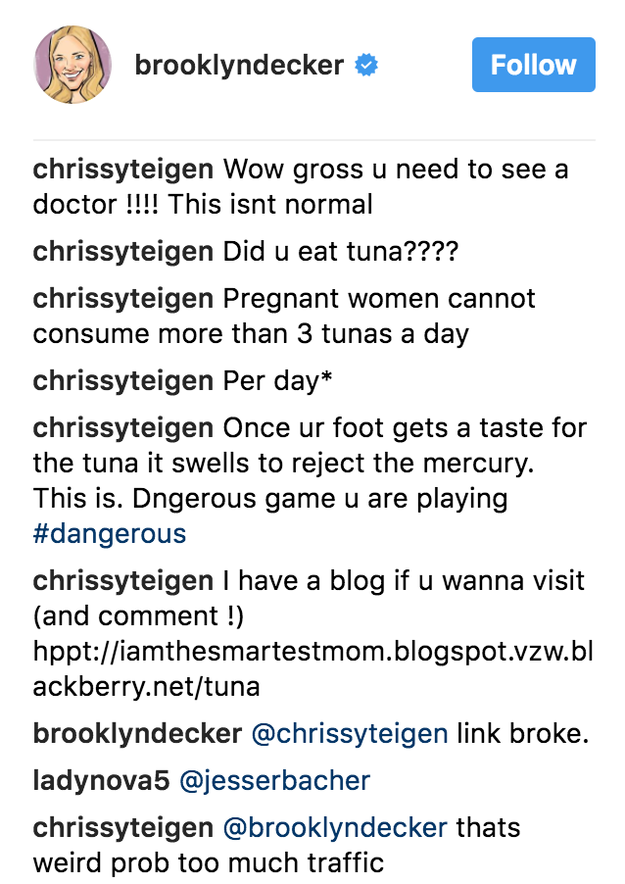 @brooklyndecker / Instagram / Via instagram.com
Stahhhhp it, Chrissy. You are too much.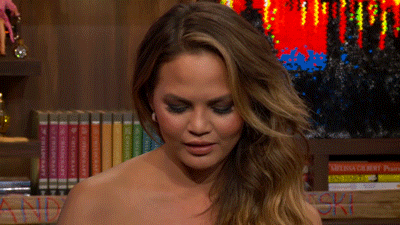 Spike
Spike