"If my kids had their way, I wouldn't be on Instagram."
This is Tina Knowles Lawson — mother, grandmother, and (if you follow her on social media) the greatest comedian of our time.
Tina may have over a million adoring fans on Instagram, but it turns out at least one person is NOT here for Mama K's selfies and corny jokes: her daughter, Beyoncé.
"If my kids had their way, I wouldn't be on Instagram. I wouldn't be on any social media," she recently told Entertainment Tonight.
"Do they hate it?" the reporter asked, to which Tina replied: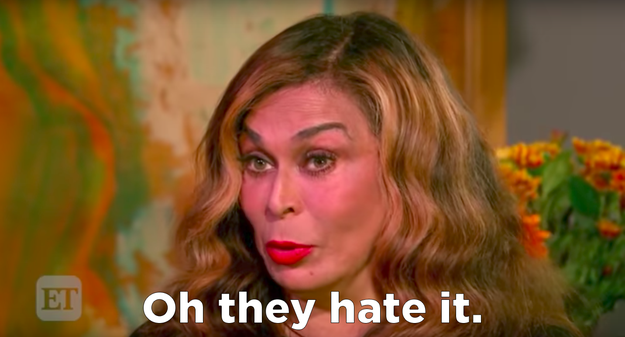 ET
"From time to time, she will do that foot-in-the-mouth thing," her husband Richard said. "And it will be completely embarrassing...and then you'll get that phone call: 'Mom.'"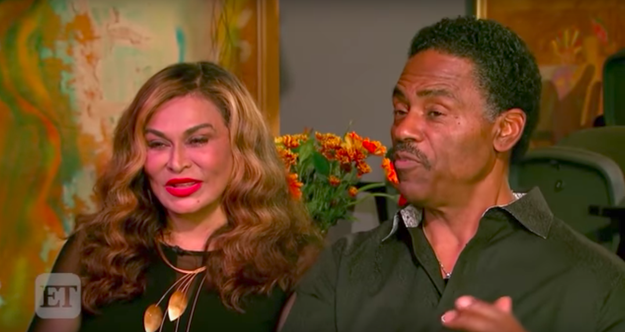 "All the time," Tina agreed.
ET
Tina explained that she also has a bad habit of accidentally live-streaming things without realizing it.
"And I'm like, huh? I don't even know how I did that!"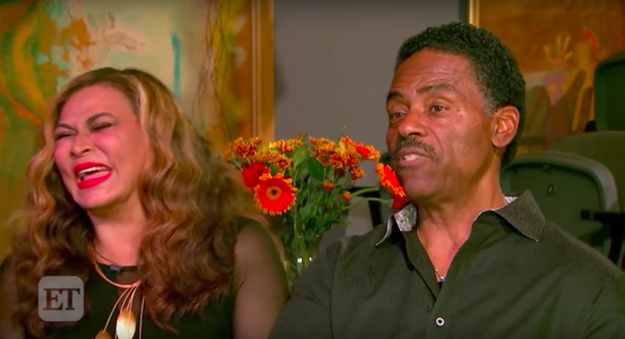 ET
"I make mistakes, but I'm just real about it," Tina concluded. "That's what 60-year-old moms do on social media. So everyone can relate to that, because they're like, 'My mom does the same thing.'"
Be nice to your mother, Beyoncé!!! THE WOMAN IS A NATIONAL TREASURE.
In the interview, Tina also gave the scoop on Beyoncé's twins, Sir and Rumi.
"They're doing great. They are absolutely beautiful and so much fun," she said. She also noted that the two babies have "very different personalities."
Here's one more of Tina's corny jokes for the road: