Minimum effort. Minimum spending. Maximum effect.
Britney Spears.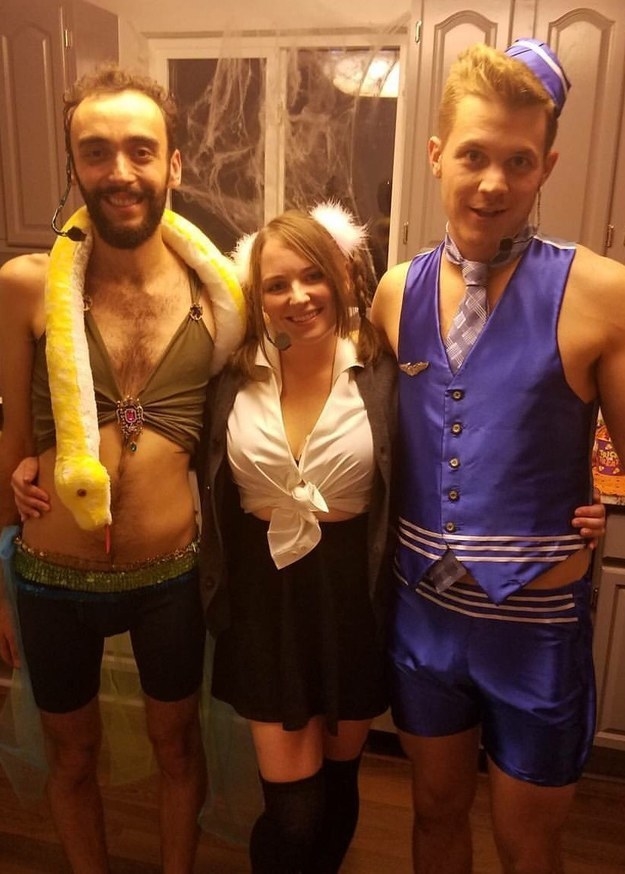 "Slave For U Britney, Baby One More Time Britney, and Toxic Britney." –christineb40f15266e
Great for a last minute Justin too if you have some spare denim lying around.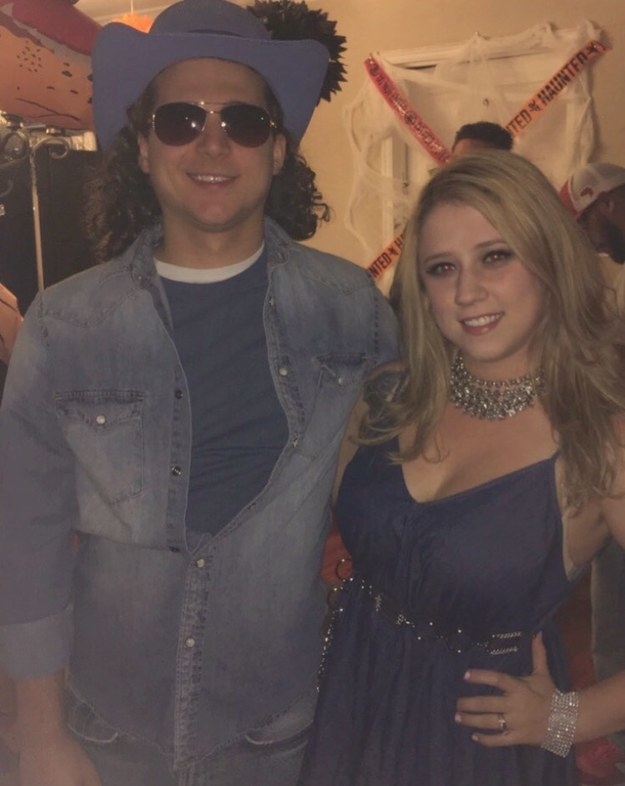 Lady Gaga.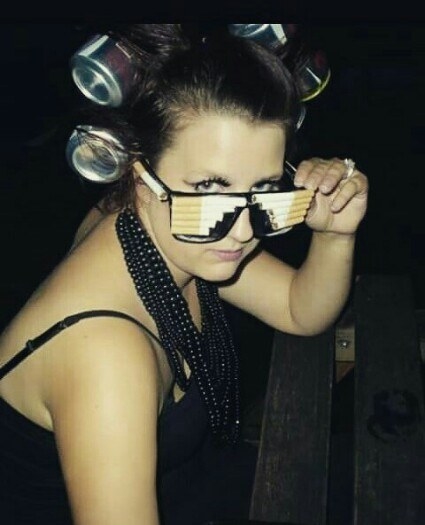 "Lady Gaga in the "Telephone' video. Those Coke cans were a bitch to keep in!" –natashab4e686673b
natashab4e686673b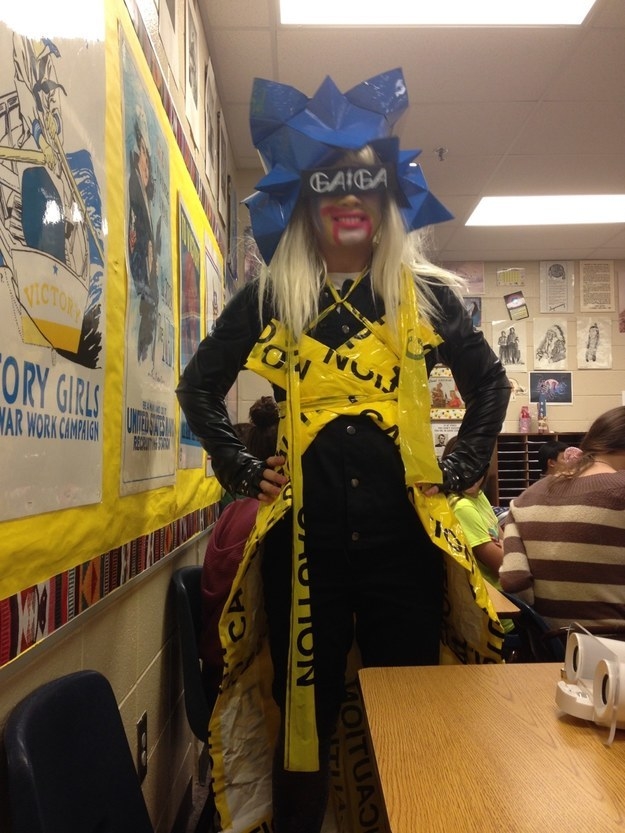 "Lady Gaga was in session." –justinc4a0ae333c
Kim Kardashian.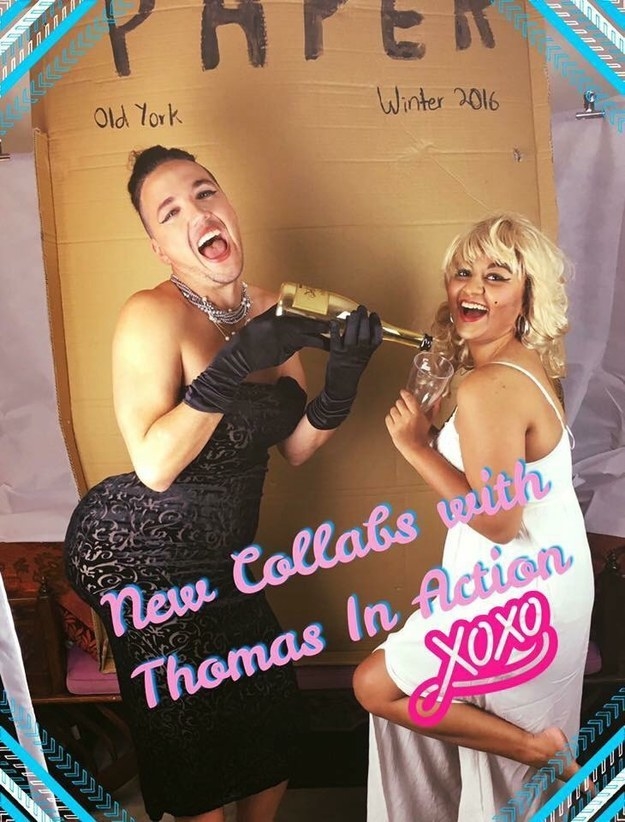 "I turned my friend Thom into Kim Kardashian and he turned me into Marilyn Monroe. I put a whole pillow in his booty and his bun is real haha. I even made the Paper magazine background!" –BrissieBuzzer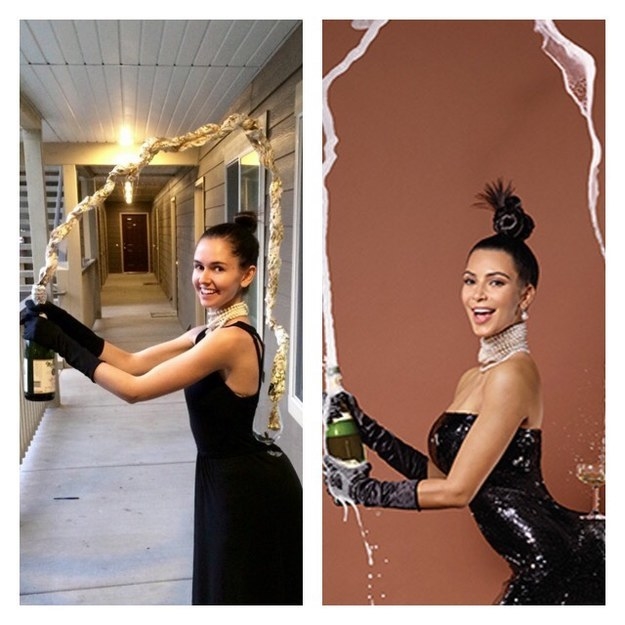 "SO. MUCH. PADDING." –sydneyo47828b091
Got a black dress and some tin foil? Outfit sorted!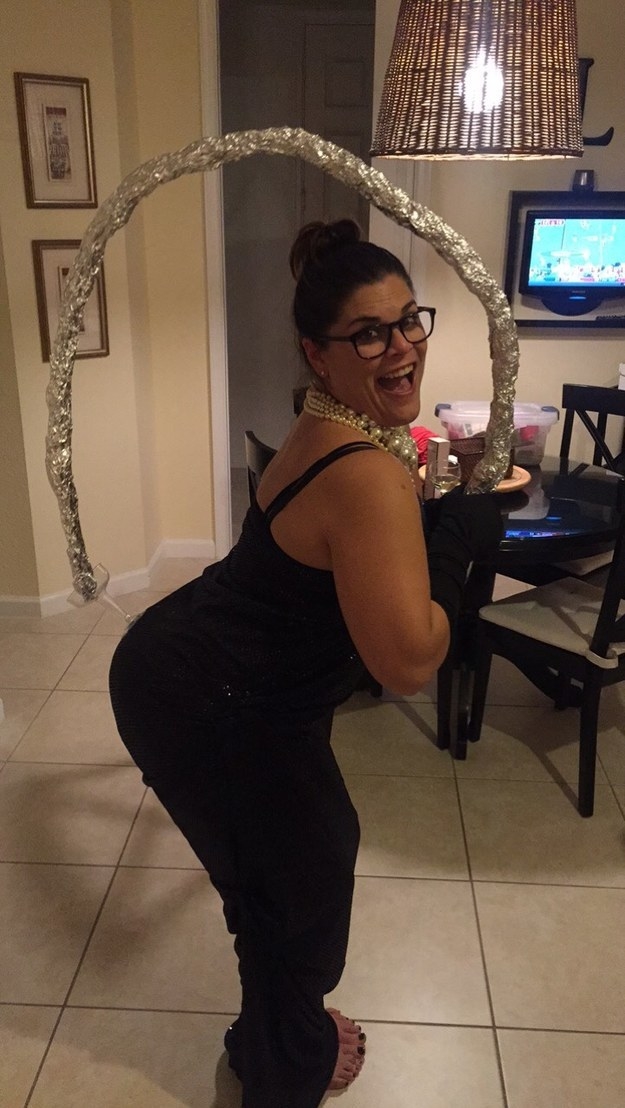 "I tried to break the internet." –shelbyp445b0a908
Kurt Cobain and Courtney Love.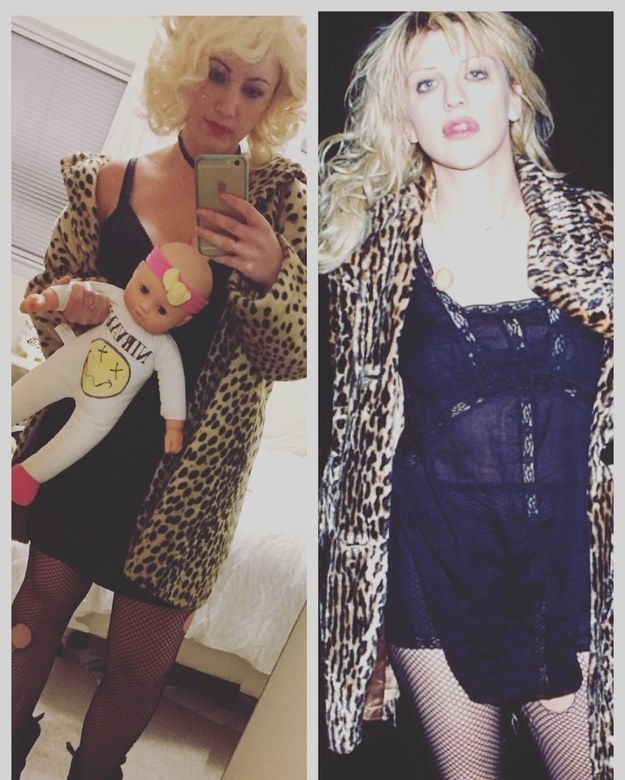 Katy Perry.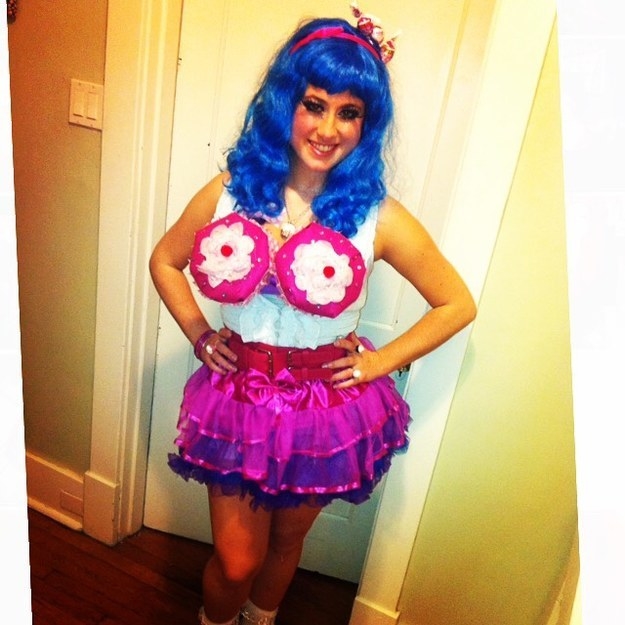 "A few years ago I dressed at Katy Perry from the "California Girls" music video. I even still have the homemade cupcake bra and I'll never part with it. My roommates and I threw a Halloween party and people kept asking for pictures with me. Then I went to the bar and lost the costume contest to a much sluttier, much less authentic KP." –Jettab17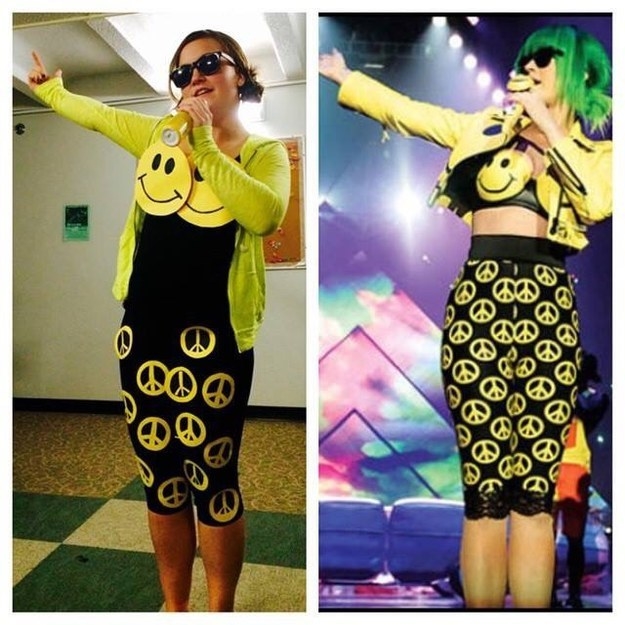 "Katy Perry circa Prismatic World Tour." –Haley Ellingson
Guy Fieri. Just find a shirt, a visor and pose like this for photos.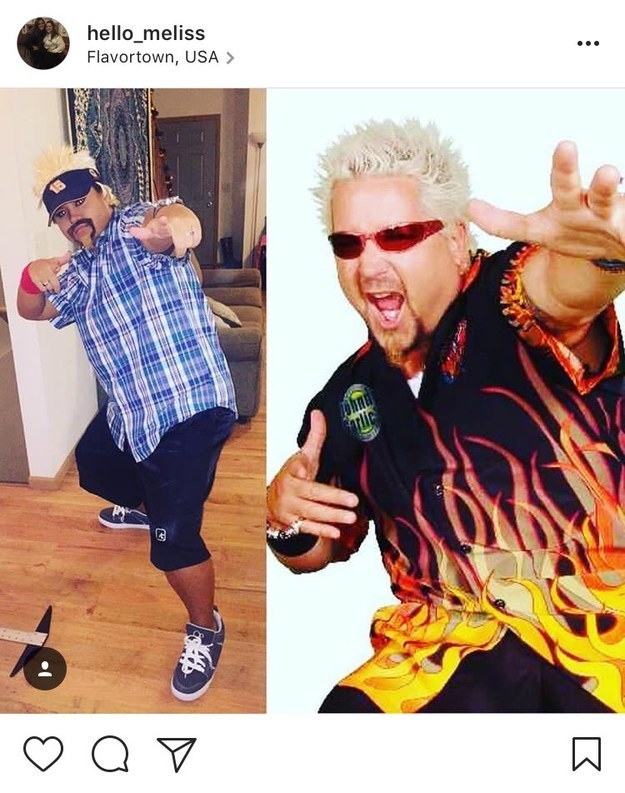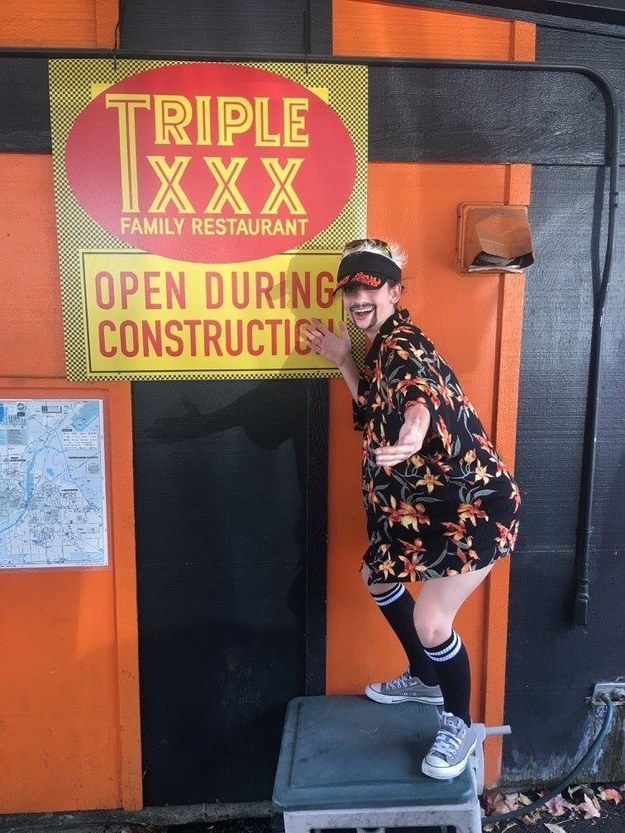 Mr. T.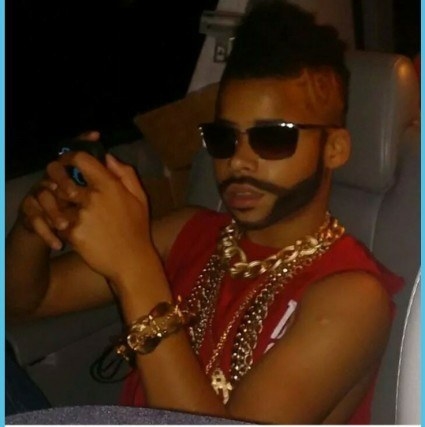 "My son Apollo as Mr. T." –eishafashionista
Amy Winehouse.
"I was Amy Winehouse and my friend was Lana del Rey." –alexs44c3d9441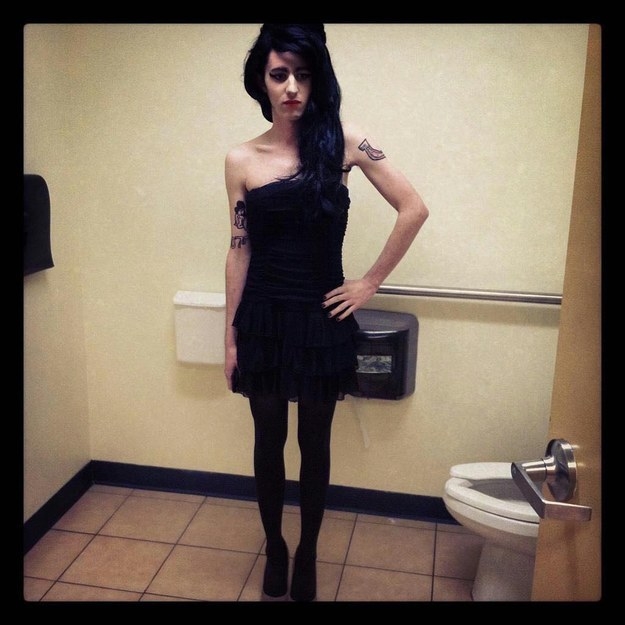 Beyoncé.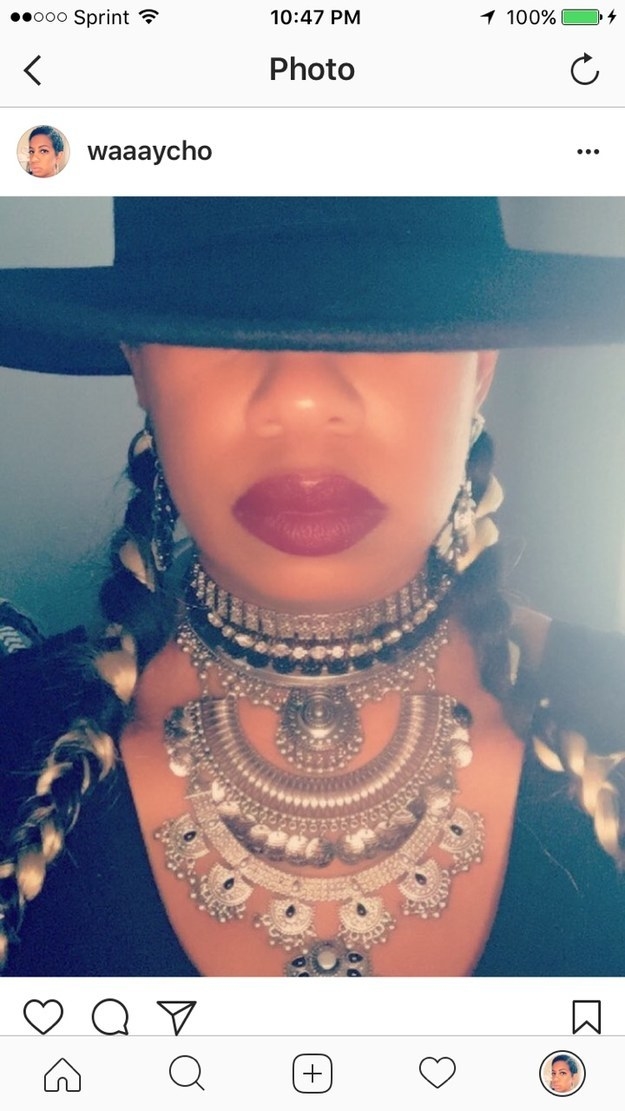 From any era tbh.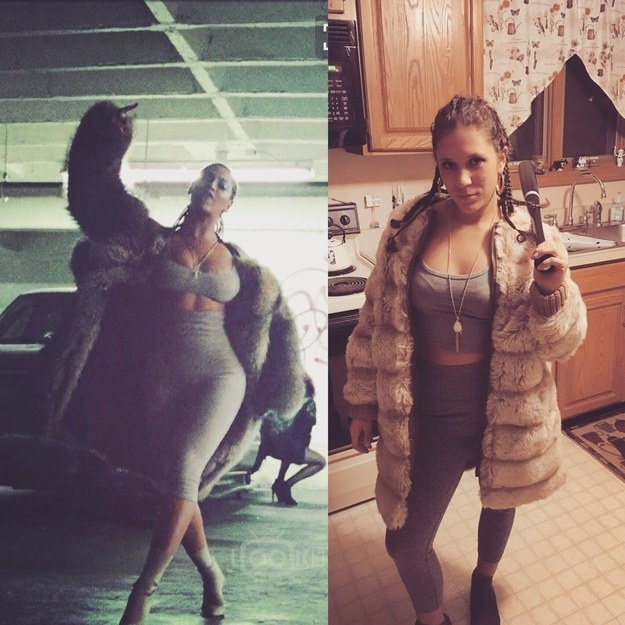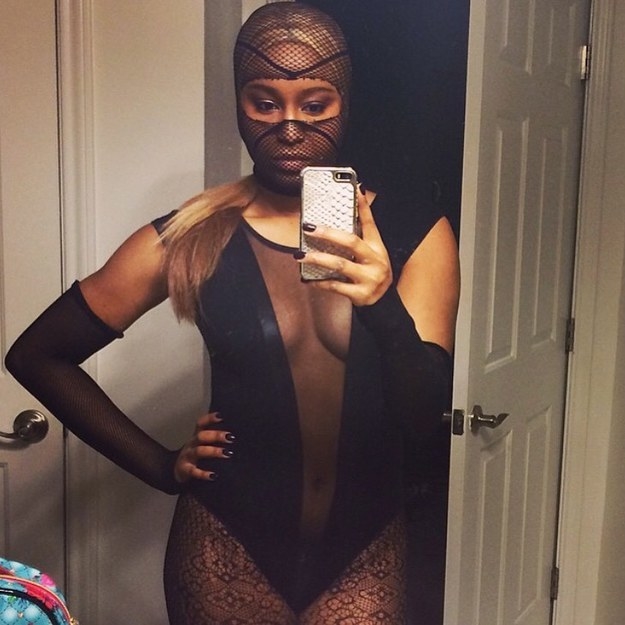 "Every year I dress up as a different Beyoncé, using the past year as inspiration. Most of the costumes are handmade." –mskelly88
Miley Cyrus.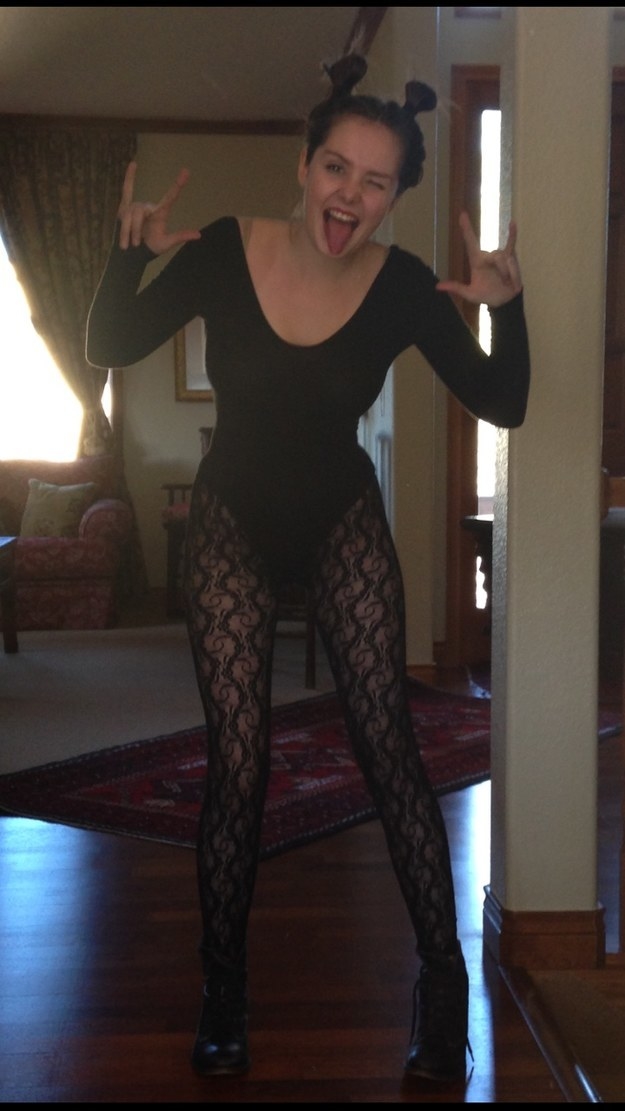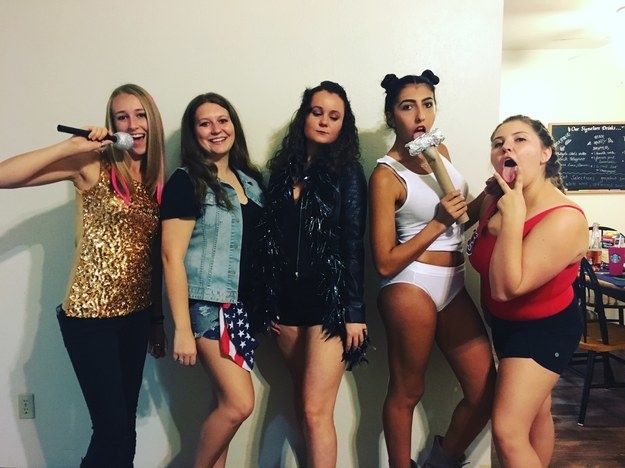 Sia.
Drake.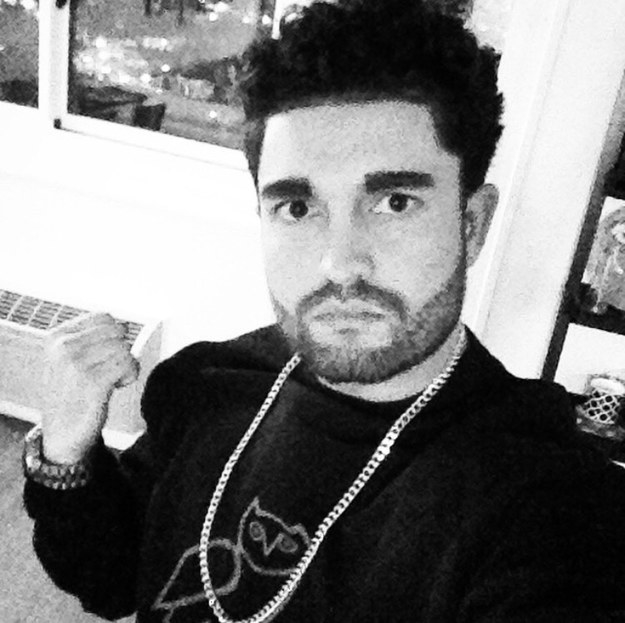 Twiggy.
Taylor Swift.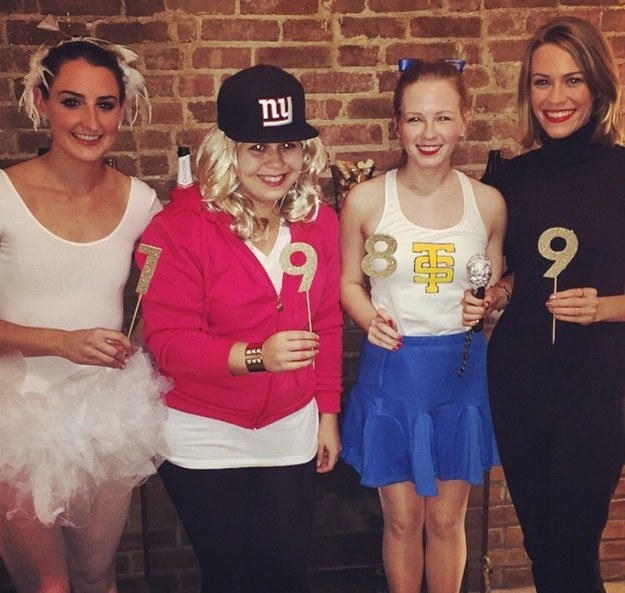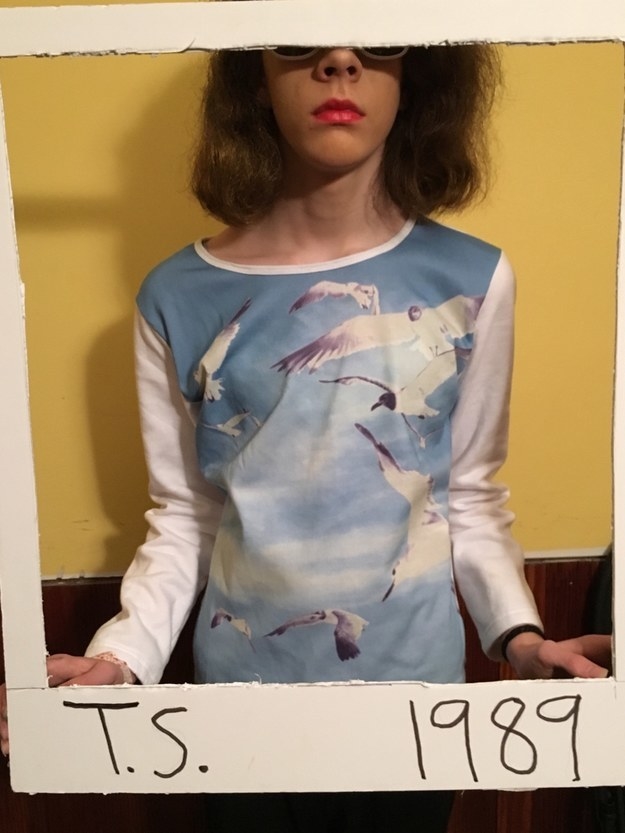 "I'm like the biggest Swiftie ever, so obviously I had to be her for Halloween after 1989 came out." –ellacution
Nicki Minaj.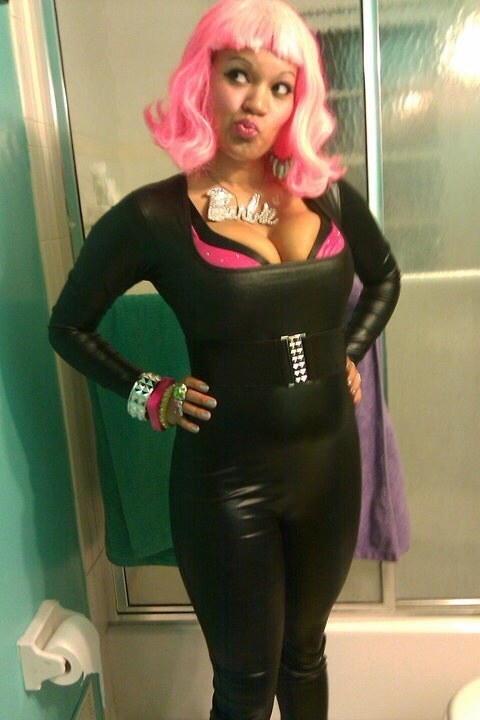 Bob Ross.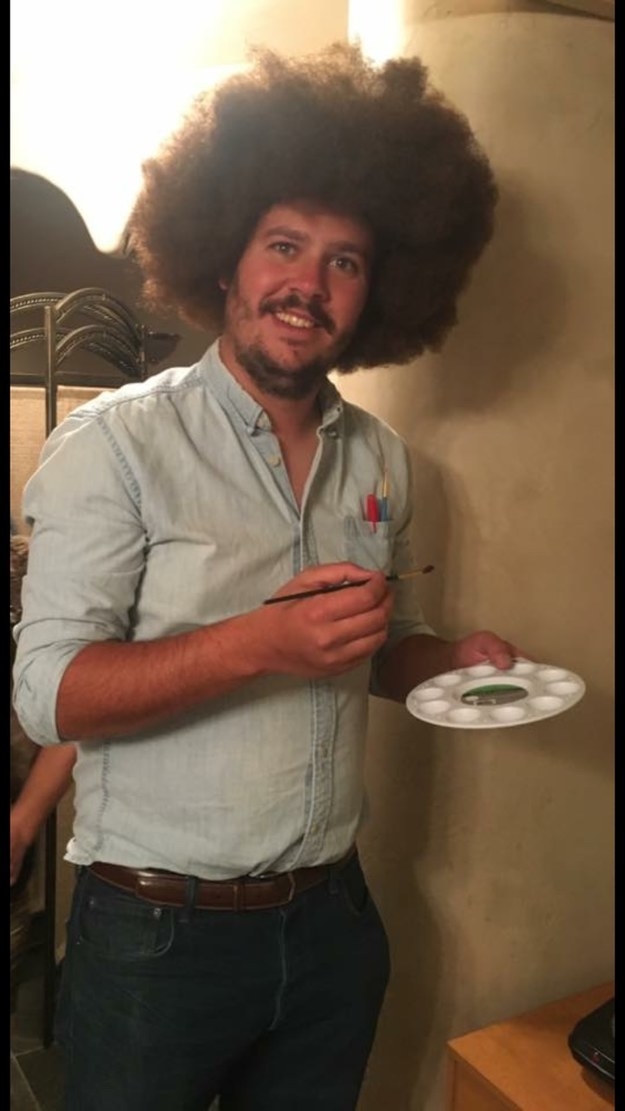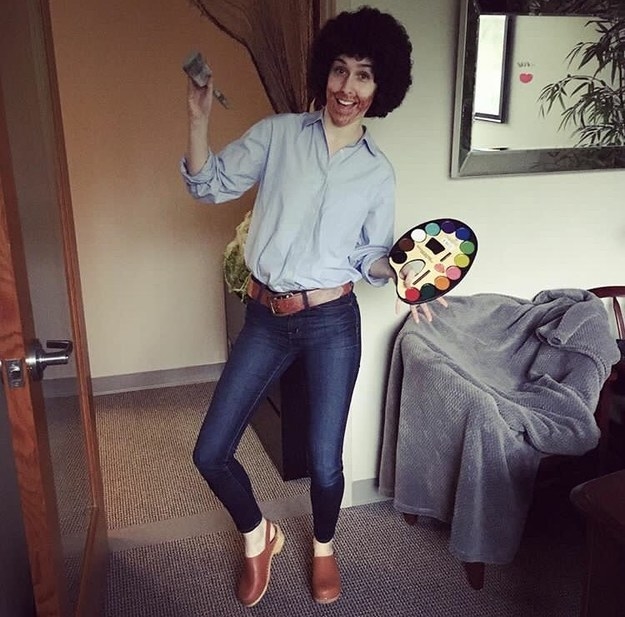 Own a purple jacket? Go as Prince.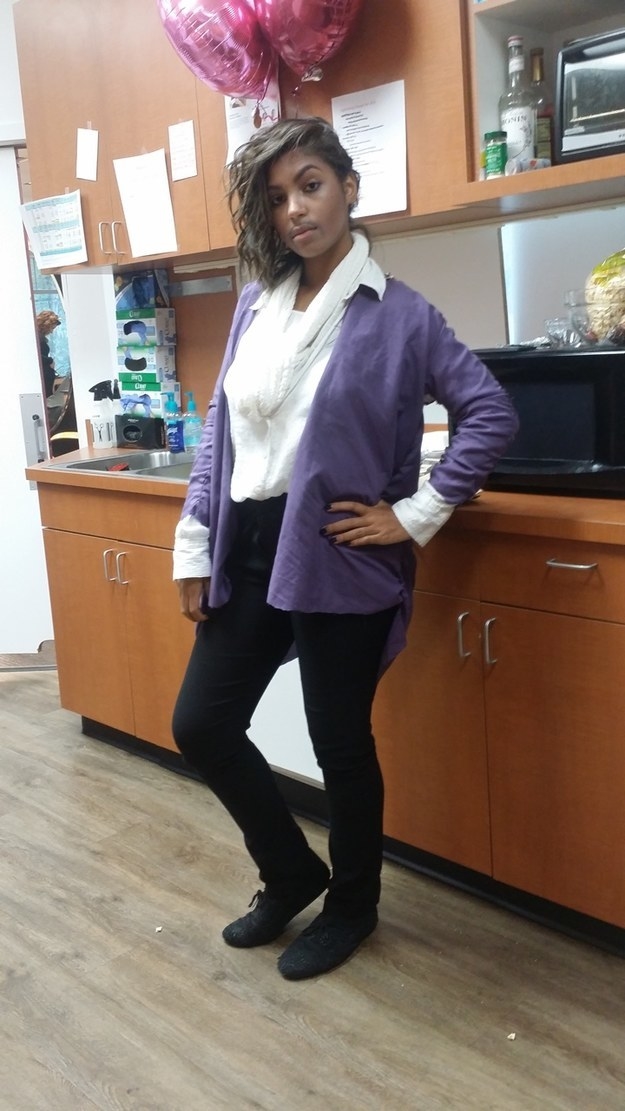 Daft Punk.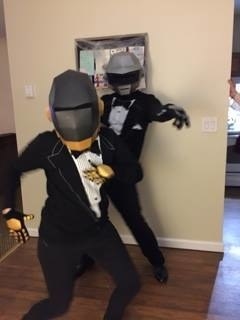 Janet Jackson.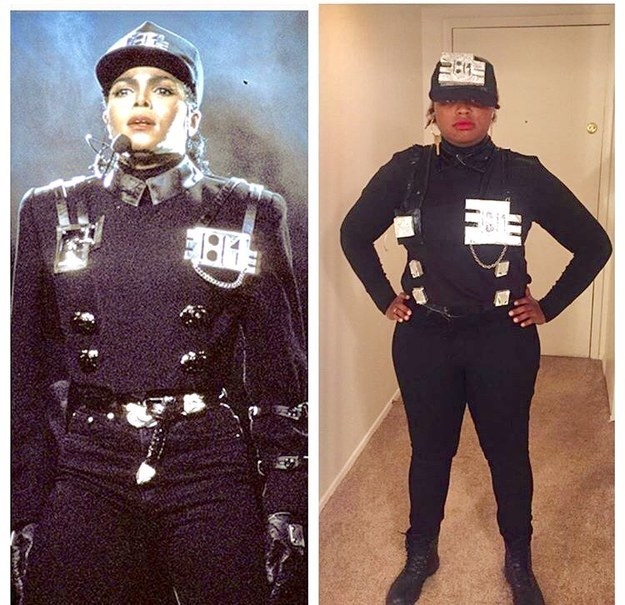 "I was Janet Jackson from the "Rhythm Nation" video." –ericat45d3e45ed
Jennifer Lopez.
Jonas Brothers.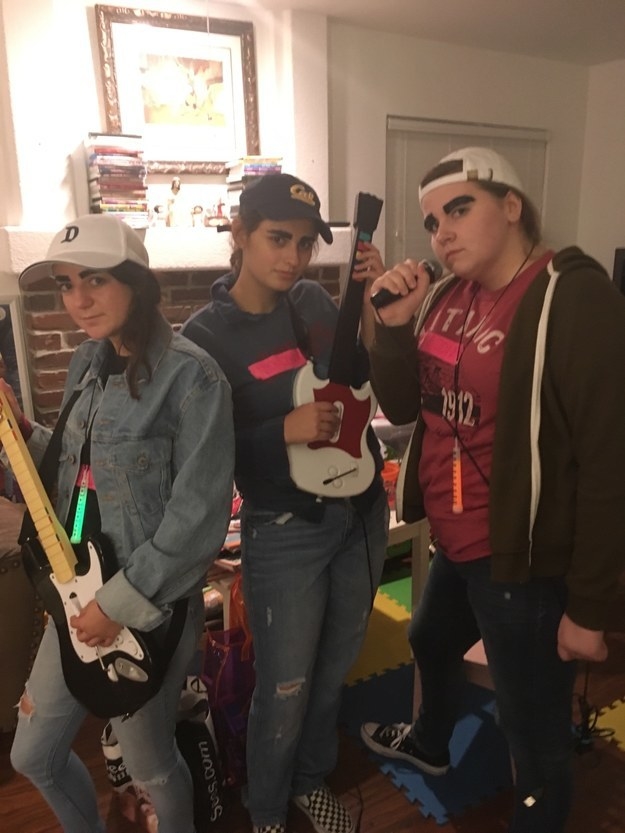 Kris Jenner.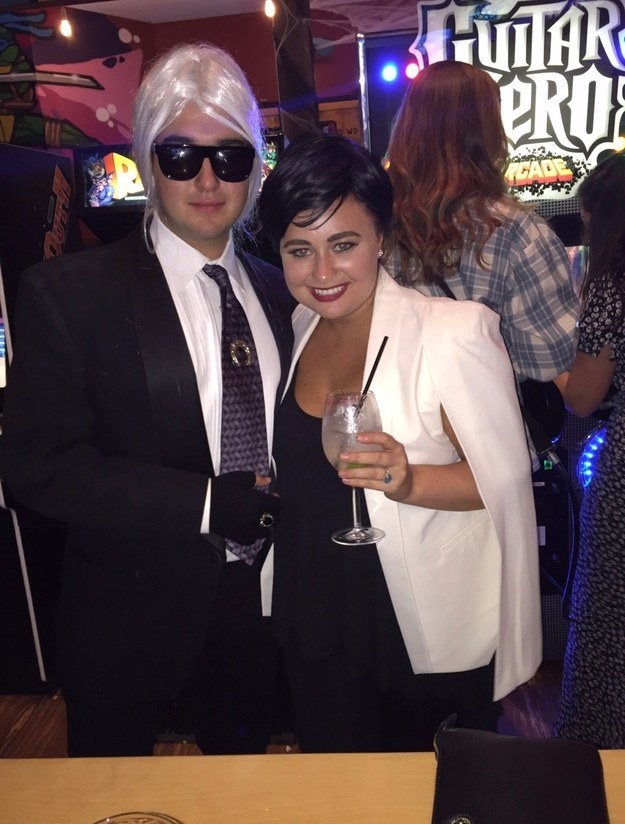 "Karl Lagerfeld and Kris Jenner." –claireaustin
Or Justin Bieber.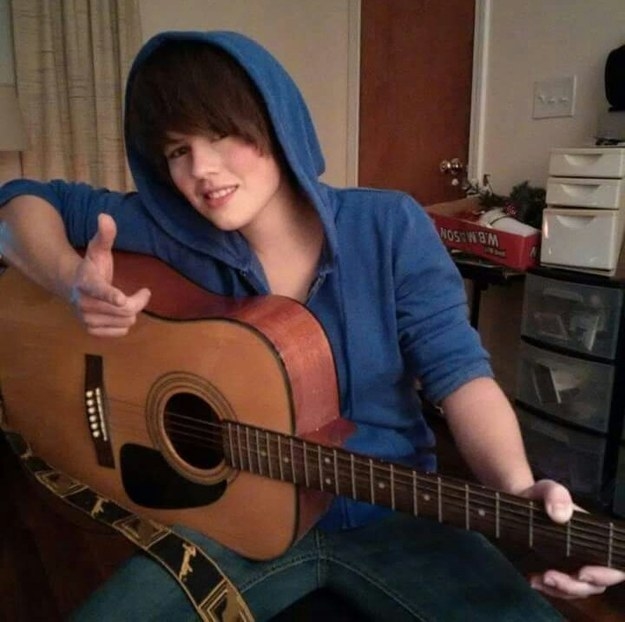 Particularly Halloween-ified.
"Zombie Bieber." –amyh4197c56e3